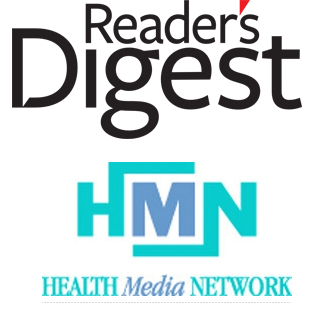 CEO Robert Guth's plan to bring RDA Holding Co. back from insolvency called for a drastic rate base reduction for it's flagship magazine, Reader's Digest. The burden of fulfilling the subscriptions outweighed the advertising benefits; Guth decided to slash the rate base from 5.5 million to 3 million.
The strategy is playing out in medical waiting rooms where Reader's Digest is distributing about half a million free issues this year. They'll deliver none in 2014.
Instead, the brand is partnering with Health Media Network (HMN), a digital media company reaching about 2,500 physicians' offices across the U.S. HMN broadcasts content to TV monitors in the waiting rooms, selling sponsorships and advertising against it. Reader's Digest will begin providing video content in February.
"This keeps the Reader's Digest brand and message in consumer's minds when they're in doctors' offices without the expense of putting free copies in there," says Alain Begun, vice president of business development and marketing for the magazine. "Most of those copies have historically been placed in doctors' offices to achieve rate base or increase readers per copy for syndicated research numbers. As a business decision, we decided we don't need those incremental copies."
Aside from the branding play, Reader's Digest is packaging the broadcast opportunities with print and digital offers to potential advertisers. It'll split revenue with HMN based on the distribution platform: HMN receives the revenue from video, while Reader's Digest will get the rest.
Most of the inventory will also be sold that way—based on platform, with HMN selling the bulk of the video spots—but Begun says HMN's knowledge of the pharmaceutical market, and Reader's Digest's relationships with non-endemic health product manufacturers leverage each company's strengths.