Reader's Digest Names New Publisher

Publishing Group of America's Tracey Altman to take top advertising post.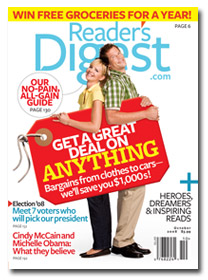 The Reader's Digest Association has named Tracey Altman vice president and publisher of Reader's Digest magazine. Altman replaces Jeff Wellington who resigned in May.
Most recently, Altman served as senior vice president and group publisher for Publishing Group of America, which was acquired by Bain Capital Ventures—the venture capital arm of Bain Capital—and the Shamrock Capital Growth Fund late last year. Publishing Group of America publishes and distributes "hyper-local" newspaper magazines like American Profile, Relish and recently-launched Spry.
Prior to joining Publishing Group of America, Altman spent several years at American Media Inc., where she eventually served as vice president and publisher.
Ad pages at Reader's Digest fell 14.9 percent during the first half of 2008, according to the most recent Publisher's Information Bureau figures. Estimated ad revenues were $130.5 million, down 22.8 percent over the same period last year.
Altman's appointment is effective October 13. She will report to RD Community president Eva Dillon.
Meet the Author
---