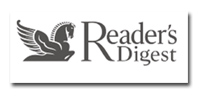 Following the announcement earlier this week that it is realigning its U.S. business operations with the creation of the U.S. Affinities and Emerging Businesses divisions, the Reader's Digest Association is reorganizing RDA Interactive to support the company's global initiatives and corporate priorities associated with the new U.S. affinities.
As part of the reorg, RDA is transferring responsibility for its branded U.S. Web sites into the new U.S. business structure. RDA Interactive will continue to be led by president Lara Bashkoff, who reports to chief marketing officer Amy Radin.
Under the reorg, Jonathan Hills—who served as acting general manager of readersdigest.com and as director of digital programs for RDA Interactive—was named general manager of readersdigest.com. He will report to Eva Dillon, president of the Reader's Digest Community.
Prior to joining RDA, Hills served as director of digital solutions for London-based World Archipelago Inc., a digital agency specializing in location based applications and online games.
According to an RDA spokesperson, roughly a dozen staffers from its interactive team will transfer into RDA's new business divisions, leaving a team of about 20 "dedicated to corporate digital roles," which will now focus on tasks like company-wide best practices, driving e-commerce and setting up RDA's global digital platform.
A number of those corporate digital positions were eliminated as part of the transition. The spokesperson declined, however, to say how many.
RDA said it also expanded the roles of Lora Gier, Renee Jordan and Amber Dunn. Gier, who served as publisher of the Taste of Home Media Group, will now serve as vice president and publisher of the Taste of Home and Home & Garden Media Group. Jordan, who served as general manager of tasteofhome.com, was named general manager of the Taste of Home and Home & Garden Digital Group, overseeing building and growing The Family Handyman and home group Web sites. Dunn will assume digital advertising sales and operations responsibility for all U.S. digital assets in the U.S., in addition to her role as vice president of sales for Digital FEAST.
Gier, Jordan and Dunn will continue to report to Suzanne Grimes, who was named president of the newly-created U.S. Affinities division.

Recent Launches Update
Earlier this year, RDA announced the planned launched of three new magazines: the Purpose Driven Connection, a quarterly magazine as well as a multimedia platform as part of a partnership with Saddleback Valley Community Church pastor Rick Warren; Fresh Home, a quarterly home improvement title; and Best You, a title modeled after Best Health, which launched in Canada last year.
Best You, after two newsstand-only test issues, was approved this summer for a formal launch by the Reader's Digest Community, scheduled for March 2010. The magazine is overseen by Reader's Digest global editor-in-chief Peggy Northrop.
Purpose Driven Connection and Fresh Home, meanwhile, are still in "development stages" under the management of Alyce Alston and Emerging Businesses. Both titles are expected to have additional newsstand issues this fall, the spokesperson said.