Reader's Digest Association to Form Global Marketing Group

New organization brings consumer marketing and digital teams under one umbrella.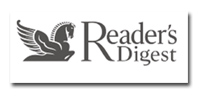 In another reorganization after filing for bankruptcy protection, the Reader's Digest Association is expected to announce a realignment of its marketing functions with the formation of a global marketing organization. The new group effectively will bring the company's consumer marketing and digital teams under the same management.
The new group will report to senior vice president and global CMO Amy Radin.
As part of the realignment, four appointments will be made: Lisa Karpinski, CMO of RDA Milwaukee, will be named U.S. CMO, responsible for all U.S. marketing and promotion; Cara Schlanger, vice president of global consumer marketing/magazines, will take on the new role of international marketing and promotion vice president; digital operations vice president Rob Hilliard will take on the expanded role of vice president of global data science and solutions; and Kate Gutman, former Rodale vice president of digital business development and operations, will be named vice president of digital revenue, succeeding Jonathan Hills, who recently was named general manager of readersdigest.com.
In part, Gutman will be responsible for the company's recently announced global Web platform, which provides Web capabilities to RDA's businesses worldwide.
No layoffs are immediately expected with the realignment, although the position of global consumer marketing president, which was previously held by Dawn Zier, was eliminated. Zier recently was appointed president of RDA Europe.
RDA is trying to reposition its marketing efforts as the company works to emerge from bankruptcy protection early next year.
Meet the Author
---