Reader's Digest Announces Third Digital Exec Hire Since 2008

Matthew Goldenberg named general manager of Readersdigest.com.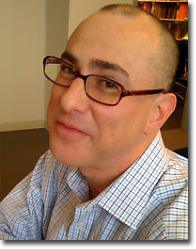 Reader's Digest has named Matthew Goldenberg general manager of Readersdigest.com. Previously, Goldenberg had worked with Bloomberg, where he acted as managing editor and operations director at Bloomberg LP. At Reader's Digest, Goldenberg will oversee digital operations and continue to push forward the brand's digital strategy.
Goldenberg replaces Jonathan Hills in the role of general manager. Hills left Reader's Digest in November 2010 to begin his own consulting company.
Goldenberg is the third executive to take control of Reader's Digest's digital side within the last three years. Before Hills, Steven Schwartz acted as general manager of RD.com. Schwartz began his role as chief digital officer at Wenner Media in December 2008, and was just appointed global head of business development at Thomson Reuters, according to Yahoo News. 
Prior to joining Reader's Digest, Goldenberg acted as a consultant, managing digital projects for American Express and The Washington Post. In hiring Goldenberg, Reader's Digest is hoping he will bring some of the success of Bloomberg's digital offerings to RD's online properties. Reader's Digest flagship publication is the top-selling paid magazine on the Kindle, according to a RD press statement.
Other RDA digital shake-ups include the departure of Lara Bashkoff, who replaced Jodi Kahn as president of RDA's interactive division, when Kahn left the post in November 2008. Bashkoff left RDA in October 2009. Her responsibilities were taken over by RDA CMO Amy Radin.
Goldenberg's hire is the first major executive announcement Reader's Digest has made since the departure of CEO Mary Berner in late April. Berner was succeeded by CFO Tom Williams.
In August 2009, Reader's Digest Association filed for Chapter 11 bankruptcy, emerging in February 2010 with its debt reduced 75 percent, down to $555 million from $2.2 billion.
In the U.S., the Reader's Digest business accounted for $60.8 million in revenue in the fourth quarter of 2010 and $184.5 million since emerging from bankruptcy, down from $82.4 million in fourth quarter of 2009 and $259.5 million in calendar year 2009. Meanwhile, the Lifestyle business generated $140.6 million in the fourth quarter of 2010 and $380.2 million since February 2010.
In other recent digital moves, RDA acquired Haven Home Media (an online network in the DIY home and shelter sector) in April 2011.
Meet the Author
---