Re-Making the Magazine Industry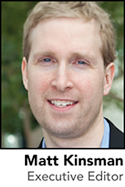 During the 2010 Primex conference last month, some attendees described the current state of magazine publishing as "a wave of pervasive fear." And with good reason.
But there's also a growing sense of…maybe not quite optimism but a new beginning for publishers. Recently, we've seen some high profile executives leave longtime positions for new opportunities (such as Jonah Bloom leaving Ad Age for b-to-b blog network Breaking Media and former Fairchild Fashion Group president Richard D. Beckman joining e5 Global Media as CEO). Some of these new, smaller publishers may be able to create healthier business models than the legacy businesses of the past.
But that doesn't mean publishers should forget what they do well, even as they segue into new revenue-friendlier businesses like marketing services and business intelligence. One publishing executive declined comment for our story this month on whether publishers can attract the best digital talent because of proprietary concerns—perfectly understandable—but also, because this executive claims he's focused on e-commerce, not impressions or page view sales, and therefore no longer relevant for this market. Really?
There are several new publishers with emerging business models that we've got our eyes on (and will be covering in the near future). For some, it's too early to tell whether they've got promise. But the fact that we're seeing so many publishing entrepreneurs gambling on new models gives me a feeling of…maybe not quite optimism but cautious interest. Right now, that's good enough.
Meet the Author
---