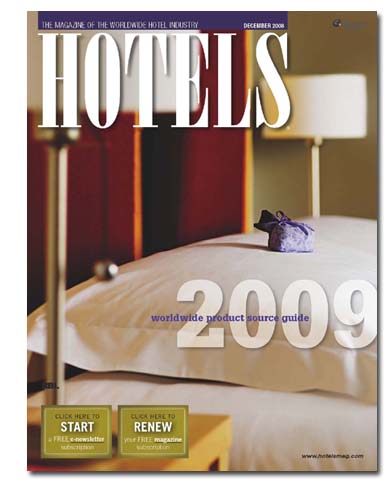 More and more of the 23 shuttered Reed Business Information titles are finding new lives as deals continue to pop up that have their former RBI managers assuming ownership.
RBI confirmed Tuesday that HOTELS publisher Dan Hogan acquired the title along with Foodservice Equipment and Supplies. Late last week, newly-formed CFE Media—headed by former RBI group publishers Jim Langhenry and Steven Rourke—acquired Control Engineering, Consulting-Specifying Engineer and Plant Engineering. And the four titles that were published under RBI's Supply Chain Group have been acquired by Peerless Media, a company formed by ex-group publisher Brian Ceraolo and backed financially by EH Publishing.
Financial terms of these deals—including whether or not the acquisitions were grouped together with severance packages—were not disclosed.
But interested buyers of those shuttered brands who aren't former RBI managers are being told by the company's top management that no offers will be entertained until the company completes an internal auction process. In an e-mail obtained by FOLIO:, RBI executive vice president and CFO John Poulin tells one potential buyer that the company has been actively working with RBI management to "give them the opportunity to purchase the [intellectual property] associated with the publications before we considered any third party offers." "To date, we have closed three transactions and have a few more to close this week," he writes. "This will leave us with only a few unsold brands."
When contacted by FOLIO:, two other third parties who have expressed interest in acquiring some of the shuttered brands confirmed receiving the same e-mail. An RBI spokesperson declined to comment.
In the e-mail, Poulin says RBI will contact interested buyers by May 10 in regard to purchasing any brands left unsold.
RBI shuttered the titles last month after announcing nine months earlier that it was putting the majority of its U.S.-based properties back on the block. RBI sold off 20 titles which it says collectively accounted for approximately two thirds of the overall revenue of the portfolio it was divesting.
Following the closures, a Reed spokesperson said the company would be open to discussions with potential purchasers of the intellectual property associated with any of the folded brands. But sources with direct knowledge of the sale process told FOLIO: that Reed never brought the 23 titles it shuttered to the open market.