RBI: Remaining Shuttered Brands Not for Sale

Publisher to keep seven unsold brands for lead gen purposes.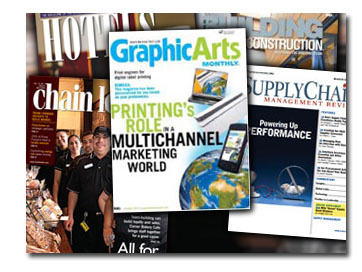 After closing down 23 trade magazine brands it didn't sell on the open market and then auctioning the majority of them off to their former managers, Reed Business Information today informed interested buyers who aren't former RBI managers that the remaining brands are not for sale.
According to an e-mail from RBI executive vice president and CFO John Poulin, the company plans to keep them in order to "generate qualified leads" through  its Mardev DM2 business. The brands that were not acquired by former managers include Chain Leader, Converting, Graphic Arts Blue Book, Graphics Arts Monthly, Purchasing, Restaurants & Institutions and Tradeshow Week.
When asked how exactly RBI will continue to generate leads from these brands (beyond simply renting the lists) and RBI spokesperson said the company is "evaluating strategic options with the brands."
RBI previously informed potential third party buyer that they would have to wait until the internal auction was complete (today) to discuss any negotiations. The final deal had MB Media, a company headed by ex-RBI publishers Tony Mancini and Rick Blesi—acquire RBI's Construction Media Group. The 13 print and online brands included in the deal are Building Design+Construction, Custom Builder, Construction Equipment, Housing Giants, Professional Builder, Professional Remodeler, Construction Bulletin, SpecCheck, BDCnetwork.com, LogInAndLearn.com, VisibleCity.com, ConstructionEquipment.com, and HousingZone.com.
Previously, Dan Hogan, former publisher of HOTELS, acquired that title as well as Foodservice Equipment and Supplies. Newly-formed CFE Media LLC, helmed by former Reed Business group publishers Jim Langhenry and Steven Rourke, acquired Control Engineering, Consulting-Specifying Engineer and Plant Engineering. Peerless Media completed its acquisition of RBI's Logistics Management, Modern Materials Handling, Supply Chain Management Review and Material Handling Product News.
Meet the Author
---