RBI Parent Names New CEO

Ian Smith to replace outgoing top executive Sir Crispin Davis.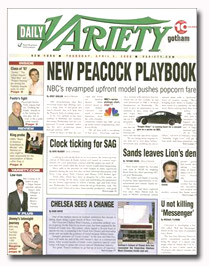 As London-based Reed Elsevier continues to hammer out the details of the divestment of its b-to-b publishing arm Reed Business Information, the publishing giant Tuesday named Ian Smith as its CEO, replacing longtime chief executive Sir Crispin Davis.
Smith's appointment will be effective January 1 as CEO-delegate. He is expected to take over the top post when Davis steps down in March.
Most recently, Smith served as CEO of British construction, facilities management and engineering services firm Taylor Woodrow. Before that, Smith served as CEO of General Healthcare Group.
According to Reed chairman Jan Hommen, Smith is "an outstanding business leader who will build on Reed Elsevier's strong foundations of global leadership positions, a growing digital presence and a dynamic management team."
Davis announced his plans to step down as CEO in July. He has held the top post for nearly a decade.
Smith's appointment comes during a pivotal time for the company as it has been attempting to sell off RBI, which executives feel is a business that is too reliant on print advertising. The process has been hindered by the tightening credit markets and it is unclear whether a deal will get done before the end of the year—or at what price.
RBI publishes several trade titles, including Variety and Publishers Weekly.
Meet the Author
---