Reed: Sale of RBI Now 'Uncertain'

Report: Slow RBI sale affecting Reed's ability to pay back $4.17 billion loan.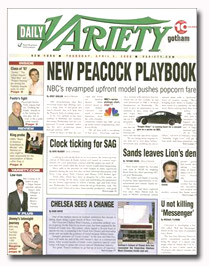 It appears that the hold up of Reed Elsevier's auction of Reed Business Information, its b-to-b magazine publishing arm, is now beginning to take a toll on the company's other businesses.
In a statement Thursday, Reed Elsevier called the sale of RBI "uncertain." A Reed spokesperson could not immediately be reached for comment.
London-based Reed Elsevier is expected to extend the March 2009 deadline for refinancing half of the $4.17 billion loan it used to buy data provider ChoicePoint, according to a report in England's Telegraph newspaper. The company had planned to pay off a portion of the debt with proceeds from its sale of RBI.
A clause in the terms of the loan, the report says, allows Reed to extend refinancing for one year. The second half of the loan is set to mature in 2011.
Reed's auction of RBI, which is said to be in the third round, has faced repeated hurdles since the tightening global credit markets reportedly caused one of the banks in the consortium put together by Reed to lend the eventual buyer more than $1 billion in staple financing backed out. The situation was recently compounded when a ratings agency, Fitch Ratings, downgraded RBI's outlook from stable to negative.
Most recently, Reed was said to be considering a "significant" increase to the amount of the financing package by adding money from the company's own balance sheet. The three bidders remaining in the third round are said to be Bain Capital, TPG and a partnership formed by Strauss Zelnick, a former non-executive director of Reed Elsevier.
Last week, Reed named former British construction, facilities management and engineering services firm Taylor Woodrow CEO Ian Smith as its CEO, replacing longtime chief executive Sir Crispin Davis who is expected to step down early next year. RBI publishes a number of trade magazines including Variety and Publishers Weekly.
Meet the Author
---