RBI Parent CEO to Step Down Next Year

As RBI sale looms, Reed Elsevier searches for new chief executive.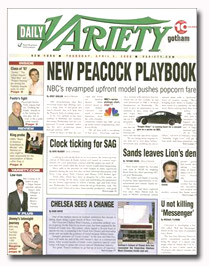 As Reed Elsevier continues to search for a buyer for its b-to-b publishing arm Reed Business Information, the London-based publisher has begun a second search—for a new CEO.
Sir Crispin Davis, who has held the post as Reed CEO for nearly a decade, is planning to step down next year, according to a report in the Times of London. The company has hired a recruiter to help consider internal and external replacement candidates.
The change in command comes a little more than four months after Reed announced its plans to divest RBI, as part of the company's preliminary financial results statement for 2007 which it released in February. Since then, groups like Apax Partners, Permira, Providence Equity Partners and Cinven have been floated as possible suitors. Early estimates put a sale at about $2 billion.
To help assure that RBI sells in one piece, Reed put together a group of banks to lend nearly $1.5 billion to the eventual buyer. The sale, however, faces steep hurdles due mostly to the soft economy.
RBI publishes a number of trade magazines including Variety and Publishers Weekly. Early last month, RBI eliminated 41 jobs as part of a company-wide restructuring effort.
Meet the Author
---