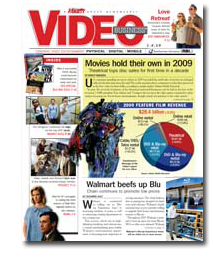 Reed Business Information Wednesday said it has ceased publication of three trade titles: Video Business, Manufacturing Business Technology and Industrial Distribution. The Web sites associated with these magazines also will be shut down.
According to a post on the Video Business Web site, the shutterings are part of a "larger, ongoing strategy to divest itself of most of its business-to-business publications in the U.S." On New Years Eve, RBI CEO John Poulin sent a memo to staffers saying the company will need to close certain titles and lay off a number of employees during the first half of 2010.
When contacted by FOLIO:, an RBI spokesperson declined to say how many employees were laid off as a result of the closures. She did, however, indicate that RBI's DM2, effective April 8, will no longer manage or rent third party lists but will "continue to support internal list management through the resolution of the divestiture process."
The closures come less than six months after parent Reed Elsevier said it was putting the majority of the U.S.-based RBI titles back on the block after a failed auction of the entire group ended in late 2008 after bids were said to have fallen from approximately $2 billion to $1 billion. So far, the only divestiture to materialize was the sale last month of Broadcasting & Cable, Multichannel News and This Week in Consumer Electronics (TWICE) to Wicks Group-owned NewBay Media.