Rance Crain

president, Crain Communications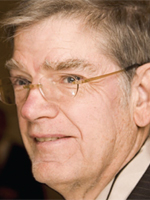 • A champion of entrepreneurial spirit, Crain maintains that characteristic as he leads his company into its 100th anniversary.

•  Advertising Age, and most of the company's other titles were started by leveraging a distinct point of view into each brand, achieving an instant competitive edge.
• A unified database initiative is under way to convert more of the company's six million registered users.
Meet the Author
---