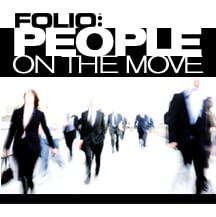 Meredith Corporation has named Lauren Iannotti editor-in-chief and content director of Rachael Ray Every Day. Most recently, Iannotti served as executive editor of the title.
"Lauren's experience in the women's category fits perfectly with the lifestyle orientation of the Rachael Ray Every Day brand," says Carey Witmer, EVP and Group Publisher of the Meredith Food Group in a statement. "Moreover, Lauren's digital and video experience will be very valuable given Rachael Ray's 360 approach to her fans."
Iannotti succeeds Lauren Purcell, who had held the editor-in-chief role since arriving from Condé Nast in 2011.
Prior to joining Meredith, Iannotti served as executive editor of Brides.
---
Here are the rest of this week's people on the move…
Hearst Digital Media has appointed Sean Flynn as managing editor, editorial operations, overseeing editorial operations for all Hearst Digital properties. Most recently, Flynn served as digital operations editor at Travel + Leisure.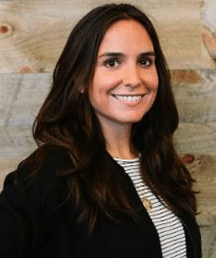 Time Inc. has named Julie Alvin (pictured) senior digital director of lifestyle, where she will oversee digital operations and content for the company's InStyle, Real Simple, Southern Living andHelloGiggles titles. Most recently, Alvin served as executive editor and director of brand initiatives at Bustle.
Craig Ettinger has been appointed senior vice president/chief digital officer of AMG/Parade. Ettinger most recently served as founder and CEO digital media startup Josar Media, and formerly spent 15 years at Time Inc.
Texas Monthly has named Kathy Blackwell, previously editor-in-chief at Austin Way magazine and features editor at the Austin American-Statesman, as executive editor, overseeing lifestyle coverage. Blackwell begins her position later this month.
The New Yorker has added two writers to newyorker.com. Masha Gessen will cover a range of political subjects, foreign and domestic, and Troy Patterson will mainly write about television. Gessen has written regularly for the Times, The New York Review of Books, Vanity Fair and more, while Patterson currently serves as the Style editor at Bloomberg. 
Lucy Dimes has been named CEO of UBM EMEA, starting her position on October 16. Most recently, Dimes served as chief executive of Fujitsu in the UK & Ireland.
Scott Hockensmith has been promoted to VP of Web Paper Purchasing at Fry Communications. Most recently, he served as the company's director of web paper purchasing.
Vanessa Lawrence has been named senior editor at Elle Décor, covering fashion, art, design, theater, dance, film and travel, and more. Most recently, Lawrence served as a senior features writer at W magazine.