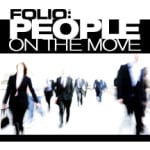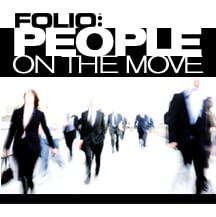 On Tuesday, Questex announced Patrick Nohilly as its new chief financial officer, working out of the B2B media and events firm's New York headquarters. Nohilly succeeds Debra Mason, who left in September to take on the CFO role at SourceMedia.
Nohilly most recently served as president and CFO at Messe Frankfurt North America, the U.S. subsidiary of the global trade fair company. His experience encompasses financial oversight, mergers and acquisitions, operations, and centralized services; he has completed over 20 strategic acquisitions.
"Pat is a transformational executive," said Questex CEO Paul Miller. "His extensive financial and operational expertise makes him a huge asset for Questex. We are highly acquisitive and now with Pat on board we have the ability to bolster our organic growth through M&A to add scale, capabilities and resources."
In a staff memo, Fast Company editor-in-chief Stephanie Mehta announced the hiring of Vanity Fair's Benjamin Landy as executive editor, digital, effective November 11. A former colleague of Mehta's, Landy spent the last four years at VF, first as senior editor of "The Hive" and most recently as deputy editor.
Mehta also recognized deputy editor Kate Davis for stepping up as acting digital editor after Landy's predecessor, Paul Smalera, left in May to become editor-in-chief at Medium, calling Davis an "invaluable part of our newsroom" and "a key member of the Fast Company top editorial leadership."
Condé Nast announced a new global sales team, following the merger of its U.S. and international operations under chief revenue officer Pam Drucker Mann:
The former CRO at Condé Nast International, Jamie Jouning, is now chief client officer, responsible for all global sales operations.
Taly Yaniv joins the company from Pandora as SVP of global client services. While at Pandora, where she spent seven years, Yaniv was most recently director of revenue operations in Australia and New Zealand.
Craig Kostelic, chief business officer, U.S. advertising, is taking on additional oversight of global video sales.
CNX, the company's in-house creative agency, will see an expansion under its current managing director, John Deschner.
Eric Johnson, SVP of commercial marketing and events, will also take on an expanded role, overseeing a centralized events unit "to focus on a unified B2B positioning of the Condé Nast brand."
Time announced several new business-side hires and promotions:
Forbes veteran Ann Marinovich is joining Time as VP of partnerships for the Midwest and West Coast. Marinovich spent 15 years at Forbes Media, most recently as SVP of content partnerships and strategy, and spent the past year as CRO at the branded content platform inPowered.
New York-based sales assistant Abigail Murphy has been promoted to account executive.
PR coordinator Kelsey Dupere has been promoted to communications manager.
Katayoun Vaziri is joining Time as a data analyst. She arrives from the marketing agency Rauxa.
And seven new hires were made on the ad ops team: David Fisch (from Fusion Media Group), Emily Sperduto (from iHeart Media), Joseph Sikorski (from WebMD), Christina Creel (from Pursuit), Sara DeSimine (from Oregonian Media Group), Curtis Combs (from Vevo) and Joseph Gullo (from Infinitive).
Elsewhere at Condé Nast, Julian Chokkattu joins Wired as senior associate editor for reviews. Chokkattu previously spent four years at Digital Trends, building a following as mobile and wearables editor.
Nylon's new editor-in-chief, Alyssa Vingan Klein, who joined in August from Fasionista.com, is building out her team with the hires of Lauren McCarthy as executive editor and Maria Bobila as fashion editor.
McCarthy brings over eight years' experience in fashion journalism working for Condé Nast, Hearst, and Fairchild Fashion Media; she most recently served as digital features director at W magazine. Bobila also comes from Fashionista.com, where she served as an associate and later senior editor, and was previously an an intern at Nylon. 
Adweek promotes Nicole Ortiz to senior editor; she had been serving as community editor. In her new role she will oversee op-eds on time-sensitive and cultural news, the weekly magazine, as well as the brand's Trending column. She will also lead SEO initiatives including the launch of a plugin; and continue to spearhead the task force which ensures the newsroom is conscious of diversity and inclusion in its content. 
Variety hired Jazz Tangcay as artisans editor, overseeing crafts industry coverage. Tangcay comes from Awards Daily, where she spent the last five years as lead writer-editor and created a new section highlighting crafts for Emmy and Oscar seasons.

William Moses joined the media M&A firm Oaklins DeSilva + Phillips as senior advisor.
Design and strategy firm Godfrey Dadich Partners hired Shawn Sprocket as design director, emergent experiences. He joins from Facebook, where he was a product designer working on AR and VR experiences on the platform's Alexa-enabled Portal devices. Before that, he was design lead at Airbnb.