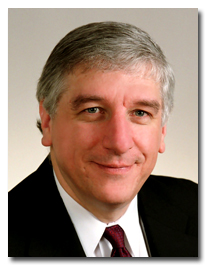 Questex Media has laid off "in the range of 40" employees, CEO Kerry Gumas told FOLIO: Wednesday. The cuts are across a variety of functions in the business due to the economic slowdown and to the decision to expand outsourcing in certain areas such as production and creative services.
 
"Print is under significant pressure and we're doing what we have to do to readjust the size of our business," Gumas [pictured] said. "An assessment of the long-term view is important—we don't think this is just a couple quarters of decline and the market will bounce back.
"Our view is this is a fundamental change," Gumas added. "If we operate on the expectation that those print dollars are going to recover and come back into the market, that's a mistake. We're accelerating downsizing on the print side while continuing to add resources into digital, where we think there's going to be significant growth.
 
In 2008, Questex enjoyed double-digit revenue growth through the first three quarters but with the majority of its events also taking place in that timeframe, experienced a rough fourth quarter that left the company with overall single-digit growth for the year.
"We're coming off a strong year but in the second half, the print business in particular, slowed down significantly," Gumas said. "As we come into 2009, we are experiencing across the board declines in ad volume. A small number of our titles are experiencing year-over-year growth through March but most are experiencing a decline. As we went through 2008, we saw what was happening in the industry and considered ourselves to be fortunate. This has the feeling of being the last guys to show up at a party that we didn't want to be at in the first place."