Questex Acquires Lead-Gen Platform Jazd Markets

Enhanced directory tech to be integrated across market groups.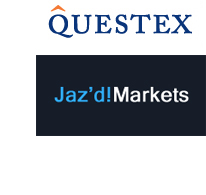 Questex has acquired Jazd Markets, a marketing-as-a-service lead-gen platform. Questex plans to integrate the technology across its brand verticals, which include hospitality and travel, beauty and wellness and life sciences and healthcare.
Terms of the deal were not released.
The two companies had been working together since 2010, says Questex CEO Kerry Gumas, who adds that Questex was essentially Jazd Markets' launch  partner.
But as that relationship developed, Gumas saw more opportunities to expand Jazd's directory-enhancement services horizontally across markets as well. But the lead-gen company's revenue-share model with other publisher customers made that prohibitive. By 2012, Gumas says Jazd gradually phased out its non-Questex business and acquisition talks began.
"It became clear that the further we got into the benefits of fully integrating our platform with theirs it made an acquisition a more viable strategy," he says.
Currently, Jazd delivers more than 2 million impressions per month from buyer prospects across directories of more than 100,000 suppliers, according to the company.
Along with the technology and business assets, the deal also includes the full development team.
Gumas also sees more opportunity for marketplace functionality as well. "There are other commerce-oriented tools we'll be rolling out in the not-too-distant future, things like RFP tools," he says.
Meet the Author
---