Quebecor Renews $60M Bauer Contract

Printer's latest renewal deal represents 250 million issues per year.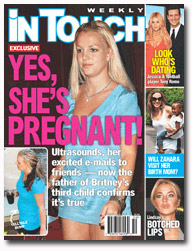 Adding to its growing list of renewed printing contracts, Quebecor World has announced a $60 million agreement with Bauer Publishing. Under the multi-year agreement, Quebecor World will print Bauer's Woman's World, First for Women, In Touch Weekly, Life & Style, J-14 and Life Story magazines-representing 250 million copies per year.
"The Bauer agreement is one of several major consumer publisher contracts that have been, or will shortly be, announced," Quebecor World magazine division president Doron Grosman tells FOLIO:. "In addition to growing our business with major consumer publishers, we have also announced wins in the fast-growing targeted publication market."
Early last month, the commercial printer announced a multi-year extension with Wenner Media to print Rolling Stone, Us Weekly and Men's Journal, effectively increasing its printing volume with the publisher by 10 percent. Before that, Quebecor World renewed contracts with Meister Media Worldwide, Amos Publishing and Statmats Business Media.
"The common theme among all the business Quebecor World is winning-and the conversations we have with our customers each day-is service," says Grosman. "While pricing continues to be important in this market, most publishers recognize their need for the services and innovation that will move their business forward."
Quebecor's renewed contract with Bauer comes two weeks after Quebecor World announced that it was cutting nearly 700 jobs and closing one printing facility as part of a three-year-old restructuring plan. Earlier this year Quebecor filed for bankruptcy protection, and announced that it had entered into a $1 billion financing deal with Credit Suisse and Morgan Stanley.
Meet the Author
---