Quark to Sponsor Global Digital Magazines Competition

Program aims to honor the best in digital magazine publishing.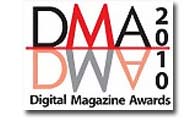 On the heels of announcing its new Digital Publishing 2.0 strategy, publishing software company Quark says it has signed on as a "platinum" sponsor of the 2010 Digital Magazine Awards—a global competition to honor the best in digital magazines.
The competition is accepting entries for nearly 20 categories. Some include: Magazine Launch of the Year, Editor of the Year, Designer of the Year, Fashion Magazine of the Year and Technology & Gadget Magazine of the Year. Winners from each individual category will then be eligible to be named Magazine of the Year.
The judging panel is made up of eight players in the market. Among them are Wired U.K. editor David Rowan, YUDU Media marketing director Robert Elding, Issuu chief commercial officer Astrid Sandoval and Quark's recently-appointed marketing vice president Gavin Drake.
The closing date for entries is September 30.
In recognition of the growing field of publishing devices coming to market, Quark earlier this summer announced a "platform-independent" strategy for digital publishing. Quark says its Digital Publishing 2.0 strategy automates the publishing process to offer publishers efficient ways to create design-rich and interactive content for any platform, to automate publishing to any media and to engage customers on any device.
Quark says its new strategy leverages QuarkXPress, Quark Publishing System, and Quark XML Author, as well as "innovative technology from new partners."
Meet the Author
---