Quad/Graphics Cleared to List Stock on NYSE

Printer expects its acquisition of World Color Press to close on July 2.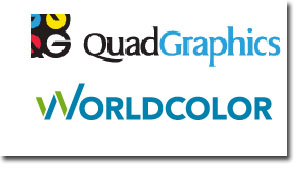 In connection with its proposed acquisition of fellow printer World Color Press, Sussex, Wisconsin-based Quad/Graphics says it has received clearance to list its Class A common stock on the New York Stock Exchange once the deal is complete.
Quad/Graphics says it expects the acquisition to be finalized by July 2. Its stock could be listed on the NYSE as early as July 6, the company says.
In January the board of directors at World Color, formally Quebecor World, approved an offer from Quad/Graphics to be acquired for an estimated $1.4 billion. Under terms of the agreement, World Color shareholders will receive approximately 40 percent of the outstanding shares of Quad/Graphics at closing and Quad/Graphics shareholders will hold roughly 60 percent.
Quad/Graphics said it intends to become a publicly-traded company following the deal's completion.
The acquisition remains subject to customary closing conditions, including shareholder approval and the receipt of a final order of the Quebec Superior Court pursuant to te Canada Business Corporations Act, Quad/Graphics says. The meeting of World Color Press's shareholders to approve the acquisition is scheduled for June 25. The hearing in respect of the final order is scheduled to take place on June 28.
Meet the Author
---