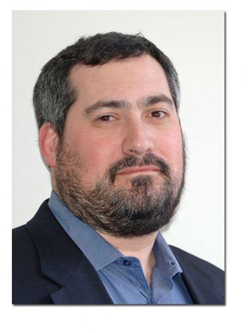 In the changing scape of b-to-b media, publishers are stepping back to better assess business models and weighing sorely needed updates to strategies, tools and internal teams. In some cases, companies are bringing in new talent to do so. Peter Westerman, formerly SVP of audience marketing with Ziff Davis Enterprise [ZDE], joins former ZDE CEO Steve Weitzner at Summit Business Media in the new role of chief audience officer.
Here, FOLIO: speaks with Westerman about his new position, how his experience is informing it and what surprised him the most upon beginning with Summit.
FOLIO: When you started with the company, what did you need to take stock of? What do you see as your top priorities with Summit?
Peter Westerman [PW]: There were three things that I started focusing on; the headline over them all is identifying opportunities across the company in a relatively short period of time. I thought by better leveraging audience/marketing activities across the company, we could drive incremental revenue growth. The three are:
1. Summit has a fairly large data division that collects all the information related to benefits, insurance plans, various kinds of investment activities. I've been looking into ways we can not only federate the audience data across all the brands that Summit has, but I've been looking at how the data can be appended into the audience database that we're building to enhance the value not only from an audience/marketing perspective, but back to the data product guys to enhance the value of their offerings.
2. On the audience/marketing side are ways Summit can create aggregations in key audience markets to cut across brands. The brands here have strong identities, which serves them very well from sales and edit perspectives; but that's meant that how they've gone to market from an audience perspective has been a little siloed. We've been thinking about ways we can attack the market in a more unified way.
3. I've been looking at infrastructure. Does the email marketing campaign structure support what we're going to be trying to do in business? Do we have the tools in place to intake the store, manipulate the data in the ways we need to? In places where we don't need to make big tech investments, how can we drive revenue in a relatively short time by being smarter about how we use the data we already have?
FOLIO: Did Summit have any similar positions in place before you joined the company?
PW: There have been very senior database marketing people in the company, but previously, there wasn't a position that had a charter as broad as this, thinking across all the divisions of the company.
FOLIO: What's the strategy behind the creation of the new database? How will it be organized?
PW: We'll be building more than one. Based on my takeaways from how the markets are structured that Summit serves, likely we'll have at least two, and possibly a third.
The key is not so much segmentation by brand in the databases; there's a very clear station between the kinds of activities that require us to have deep data on an individual person vs. data on a firm or organization.
One of the fundamental ways the Summit databases will be different then the ones we built at ZDE is we're spending a lot more time understanding the organization-wide information we need to maintain in the database. We have specific things that we want to know about the way large, mid-size and small companies engage with financial companies, insurance companies, etc.
FOLIO: ZDE was very tech-focused, supplying staff with ample opportunities for utilizing update information. Is there this type of opportunity at Summit?
PW: When you look at the relationship of financial advisors and insurance agents to the companies that produce insurance products, annuity products or 401k products, it's actually very similar to the way technology companies sell technology through the reseller channel.
The suppliers are needing to recruit resellers, the resellers need continuous training in new products; these are regulated markets, so there's constant changes: healthcare regulation change, a lot of change regulated to financial services as a result of Wall Street events.
Summit is a company that is a little bit of a wolf in sheep's clothing. From the outside, it looks like a very traditional trade publishing shop; but because it has such deep assets in its data division, in many ways it's an information company. There's tremendous opportunity to bring the branded media assets with the data products and do some interesting things.