Q&A: Scott Donaton

Entertainment Weekly's new publisher talks to FOLIO:.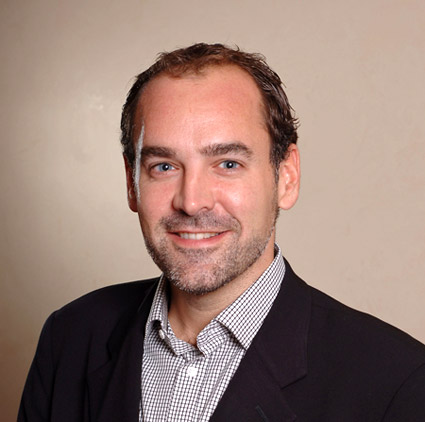 It was nearly two decades ago when Scott Donaton started at Ad Age as a reporter covering the magazine industry. He worked his way up the ranks over the years, serving as deputy New York bureau chief and helping to launch and edit the magazine's weekly Interactive section. After a stint at TV Guide Online in 1995, Donaton returned to Ad Age as executive editor and later as editor. By April 2006 he became associate publisher, and in February of this year was appointed to the lofty position of publisher. Donaton recently announced plans to leave Ad Age for the publisher position at Entertainment Weekly-an opportunity that was "just too good" to pass up, he says.
Before taking the helm today in his new digs, Donaton spoke with FOLIO: about his years at Ad Age and about what he hopes to accomplish at Entertainment Weekly.
FOLIO: What are the circumstances surrounding your departure from Ad Age? Is this something you've been thinking about for a while? How did this opportunity come about?
Donaton: Leaving Ad Age was a difficult decision, but this opportunity was simply too good to pass up. As someone said to me, the publisher of Entertainment Weekly is "arguably one of the best jobs in the business." I would leave out the word "arguably." It's incredibly exciting. The marketplace has never needed a product like this as much as it does now.
As for Ad Age, Rance Crain and the talented people I've worked with here have been like family to me, and have been extremely gracious about my decision. Rance said to me that I'll always have a home there, and that tells you all you need to know about how special this company is.
FOLIO: How do you describe your role as publisher at EW? What will be your focus?
Donaton: My role as publisher of Entertainment Weekly is to oversee all aspects of the business operations (including sales, marketing, online and consumer marketing) and to work in partnership with the editor to strengthen and grow the brand's leadership position.
FOLIO: What challenges do you expect to face at EW? How are they different from those you faced at Ad Age?
Donaton: Entertainment Weekly in many ways represents the intersection of all the things I've been focused on throughout my career: the evolution of media business models, marketing, branding, positioning, the rise of new media and the morphing of the entertainment business. In many ways, the challenges are very similar to what I faced at Ad Age. Although Ad Age is a b-to-b brand, it focuses on consumer marketing and media, and the business of popular culture. And as with EW, it is a brand that began as a magazine but has evolved to serve its audience and advertisers across various platforms, including print, events and digital media.
FOLIO: What were your specific challenges while at Ad Age? Which of your accomplishments are you most proud of?
Donaton: I've been through so much in my time here, but if I had to point to one thing I'm proudest of it's the overall evolution of Ad Age from a weekly print product to a multi-platform media brand. We don't define ourselves by a distribution platform. We put our audience and our mission at the core of everything we do, and we serve that audience in whatever ways they want us to: across print; online; video; face-to-face. I'm extremely proud of how we've done that, and how it's paid off, for our community and for us.
FOLIO: What are you hoping to accomplish at EW?
Donaton: Entertainment Weekly is a world-class brand with a large and loyal fan base of entertainment enthusiasts-the magazine alone reaches nearly 11 million readers each week. The editorial product is vibrant and exciting, and my goal is to make sure we bring that same sense of energy, passion and innovation to everything we do in the marketplace.
Meet the Author
---