Q&A: PopSugar's Jen Wong on the Power of Video

Wong talks content distribution and strategy keys for maximizing consumer reach.
PopSugar, a digital native media network, has faster than most bulked up its e-commerce business to become a heavy hitter in the market. Here, Jennifer Wong, PopSugar Media's chief business officer and noted speaker at Folio: and min's MediaMashup event on April 3 in New York City, stresses the importance of real-time data access, her offline marketing strategy and which niche sectors she plans to grow in 2014.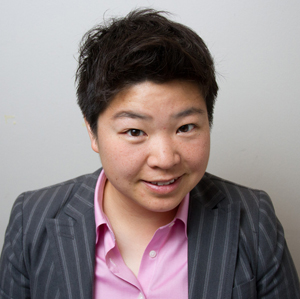 FOLIO: In January, you unveiled PopSugar Insights, which introduced real-time data collection for marketers and media buyers to use when targeting an audience. How important has that access become?

Wong: I think the access has become quite important, in two dimensions. The first is just trending data. More and more, marketers want to tell stories through content. Part of making content trackable, engaging and viewed really comes down to, "What notes did I hit? When did I do that, and where do I showcase that content? Is that best on Pinterest because it's so visual or, because it strikes an emotional cord, should it be on Facebook?"
The second piece is first-party data. Insights, as a platform, uses our first-party data to share learning points and behavioral data with our marketing and brand partners. We plan on using the first-party data to create custom segments that allow them to be more targeted in their ad buys. It is a very distinctive and important piece of PopSugar and the Insights platform.
FOLIO: ShopStyle by PopSugar really blends content and commerce. You've expanded advertising efforts beyond online onto TV and in print. How fruitful a strategy is advertising an e-commerce business outside of the online sphere?

Wong: Having a multi-platform advertising strategy is very important when you're growing a brand. Television and video, in particular, have been successful in bringing ShopStyle to life and telling a story about the brand. We saw direct linkages between when a commercial ran—particularly during live events on television—to spikes in traffic and engagement. We received a lot of brand lift from our television ads.
FOLIO: PopSugar's network encompasses many niche content markets. What's the overarching media trend you're keeping an eye on in 2014?

Wong: The first trend is around healthy living and fitness. PopSugar is one of the top sites that gets traffic from Pinterest, so it has very high social engagement with inspirational photos and guides, and it's growing rapidly. We launched an app called PopSugar Active, which has been a top app in the Apple Store, around our fitness content.
The second is the concept of 'life hacks,' which expands across all verticals—particularly for young moms. Young moms love life hacks; basically anything that makes their lives easier. That content gets a lot of traction, so that's an area we'll be growing.
If your brand's looking to put media innovation to work, register now for FOLIO: and min's MediaMashup event on April 3 in New York City here.
Meet the Author
---