Q+A with New ABM President Clark Pettit

Pettit and chairman Charlie McCurdy identify association's first priorities.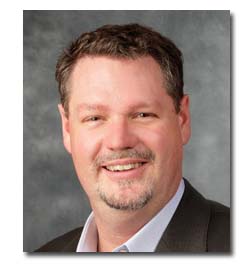 Incoming ABM president and CEO Clark Pettit faces some steep tasks representing an industry that had one of its worst performing years ever in 2009, all while undergoing a fundamental transition to the business model—a transformation in which no one has really figured out all the answers yet.
However, ABM is betting that Pettit [pictured] brings both a fresh perspective and some hard-won lessons to the challenge as a former digital media executive with consumer-facing companies such as EMI Music, Ascent Media Group and Accenture Digital Media Services.
Below, Pettit and ABM chairman/Canon Communications president and CEO Charlie McCurdy discuss why Pettit was the best candidate to lead ABM post-Gordon Hughes, what his first priorities are, and why ABM isn't just about the big guys.
FOLIO:: ABM went outside the b-to-b industry in Clark Pettit. Why?
Charlie McCurdy: The association adopted a new strategic plan last fall to organize and direct activities around a new roadmap as it became clear that Gordon was moving on to a new career. We interviewed more than 100 candidates and while we thought we might find compelling leadership within b-to-b media, we were also mindful that we could benefit from someone without a lot of direct experience in b-to-b but with a new perspective. Clark rose to the top of the pile as far as experience, personality, personal ambitions and objectives as the right person to help the industry go through this transition and in some measure turn challenges into opportunities. That, combined with enthusiasm and entrepreneurial spirit, made him the obvious candidate.
Clark Pettit: I've got a long career of participating in and driving transformational change—mostly in the media industry but also in technology—and identifying new opportunities that those change programs bring. A lot of times they also bring a lot of threats, a lot of concern and a loss of control for people in the midst of that change. My background is in finding ways back through that and making internal operations more efficient and finding new revenue streams within a particular portion of an industry.
I'll be honest, my initial reaction to this was that this wasn't the next career step I had envisioned, but the more I talked to Charlie and rest of the ABM board I realized this was an opportunity to provide that kind of thought leadership, enthusiasm and understanding of all those pieces—the technology, the operations, the strategy, the change benefit internal and external—across an entire industry. This seems like a unique opportunity to step in and have that broad of an impact.
FOLIO:: Beyond industry transformation, there are several specific hot-button issues facing ABM and b-to-b media, such as USPS' new proposed rate hike. What is your first priority out of the gate?
Pettit: I can't tell you which particular issue will be the first priority but we are going to be very interactive with the existing membership and potential new members and associations we're closely aligned with to understand their state of affairs. How can ABM play a more proactive and productive role? How do we proactively influence lobbying efforts in Washington? How do we gain a picture of what that whole framework looks like from a b-to-b perspective?
We want to get that commitment and generate a lot of enthusiasm around it and get agreement on what the first steps should be. This will be more near-term than long-term. I've been on board for only a couple of hours and we've already had five or six tactical discussions on exactly those topics.
FOLIO:: ABM membership has changed significantly in recent years and now you're serving two constituents—online startups and traditional print publishers, some of whom are still playing catch-up with digital media. How do you balance the two?
McCurdy: I have a different opinion. A few years ago. we really had a mix of pure play online companies (Google was a great example) and legacy publishers. Some of them we could characterize as dabbling online. No one I know now who is a member of ABM is dabbling online—everybody has a real businesses and real customers. They're all looking for ways to improve those things but the Grand Canyon has gotten filled in between the two poles of the membership.
FOLIO:: Some existing ABM members have said the association seems to cater more to the larger members of the organization than the smaller publishers. What's your reaction to that perception and how will you handle both large and smaller publishers going forward?
McCurdy: I've heard that, that "ABM is the voice of the big guys." I think ABM does a good job representing larger publishers and their interests-including lobbying for postal advocacy. The smaller member companies continue to be a vital part of the membership. The digital evolution of the industry tends to level the playing field. Smaller, more focused players are able to compete quite effectively.
Clark: I've worked in, for and with billion dollar companies and $2 million companies with a staff of 12. I have appreciation for all of it and I've seen little companies come out and solve problems we all needed solved and be the hero and I've seen big companies be both the hero and the destroyer. I bring a healthy respect that everybody will potentially have an impact and there is room for smaller players who do something highly specialized but do it exceptionally well. There is often reason for them to be the best. Hopefully our thought leadership and reach-out will make that obvious to some of the smaller players who may feel like they're not as well heard.
McCurdy: You're seeing that with some of these divested units from RBI and Nielsen becoming free-standing businesses that are market-focused and more nimble businesses. That's an important constituent for ABM now and going forward.
Meet the Author
---