While it is a tough time to be a magazine publisher, it's equally as exciting. It is true that the media environment is changing, but so are the companies that give it life. From mobile advertising to social media, exploring what's on the horizon for our industry will be the key focus of FOLIO:'s annual conference, the MediaNext Show.
Leading the discussion will be keynote speaker Tom Harty—president of Meredith's National Media Group. Here, FOLIO: catches up with Harty (pictured) to find out what the new "disrupters" are for the big-publisher market, and what priorities now lie ahead.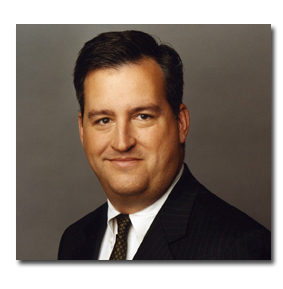 FOLIO: Print is still a priority for most publishers. But we're clearly diversifying as much as we can. In corporate terms, can you describe how the National Media Group is navigating the changing media landscape? What are the priorities in this regard?
Tom Harty: In the past year alone, we have worked assiduously to diversify the ability of both Meredith and our brands to deliver a multi-channel experience for our consumers. On the brand front, we have refreshed nearly all of our magazines, and expanded their digital footprint so that we now deliver over 20 tablet brands on a range of digital newsstands from Apple to Amazon to Google to Next Issue Media, among others. In addition we have launched new or updated versions of dozens of apps to help women do everything from manage the challenges of a newborn to preparing delicious family meals to finding exciting new styles and products for their wardrobe and beauty regimen.
In addition, we have deepened our digital portfolio with the acquisition of Allrecipes.com and we now reach over 40 million women through our digital media offerings each month, as well as 100 million unduplicated women every month across our deep, rich and diverse portfolio of brands. We have added several new brands and products to our portfolio, including FamilyFun, Every Day with Rachael Ray and Eating Well, among others, to strengthen our reach among millennial moms, food and cooking enthusiasts as well as professional working women. We believe these audiences will continue to be key consumers for our media both now and in the future as well as highly desirable audiences for our marketing partners.
FOLIO: What are the new "disrupters" for the big-publisher market? What is compelling you to re-examine your operation and why?
Harty: The biggest disruption in our marketplace has been the rapid growth of search engine media and the explosion of mobile and digital video media. We believe that at Meredith we are in a unique position to leverage these disruptive forces because of our database expertise and broad range of expertise and assets in social media, mobile marketing and organic search engine marketing as well as our broadcast experience and capabilities. For example, Allrecipes.com has been a leader in the digital media landscape in its ability to use organic search to connect consumers with content whenever and wherever she wants it. Whether it's a last-minute holiday recipe, or planning a romantic meal, Allrecipes.com delivers multi-screen content to consumers often when they need it most—when they are standing in the retail store trying to make a purchase decision.
 
FOLIO: What are the biggest opportunities going forward for Meredith's National Media Group?
Harty: We believe that our unique ability to connect with women, especially millennial moms, as well as Generation X/Baby Boomers seeking professional growth and development, is unparalleled in the industry. We are creating new products including e-commerce offerings, as well as expanded consumer value opportunities that will enable us to expand our relationship with the consumer, drive revenue, and ultimately, offer our marketing partners new ways to engage with these highly desirable audiences.
 
FOLIO: Print—and its advertising and circulation revenue—is still the major revenue source for you. What are some specific areas you'll be optimizing in the coming 12 to 24 months to keep this source as productive as it can be?
Harty: It's an overused quote, but print's death has been greatly exaggerated. Unlike other media, print continues to offer consumers, including younger audiences, an experience they find valuable and engaging. Based our recent research, the audiences for our traditional magazines have never been stronger.
When you combine this passion for our content along with programs such as the Meredith Sales Guarantee, which provides marketers with the opportunity to increase sales performance for their brands through traditional print advertising in our magazines, we believe it's a very compelling time to re-examine the power of print. In addition, we will be expanding this program in the coming months to new categories, creating even more opportunities for marketers to improve their ROI with magazines.
The MediaNext Show will be held Jan. 8-10 at the Marriott Marquis in New York City. To check out the full brochure, click here. To register to hear Harty speak, click here.

Stay updated on the latest FOLIO: news, follow us on Facebook & Twitter!