Q&A: Matt Petersen on the TMG/McMurry Merger

New CEO describes what's in store for the combined companies.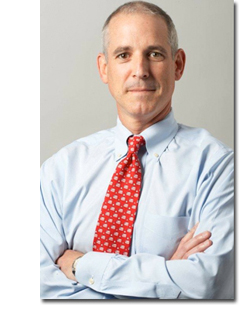 On Friday, FOLIO: reported that private-equity company Wicks Group made a major investment in the content marketing space in a unique, simultaneous acquisition of two companies—TMG and McMurry, two of the leading independent marketing services firms. The merger, officially announced today, creates a $100 million content marketing powerhouse, now named McMurry/TMG, LLC. 
Former McMurry CEO Chris McMurry and TMG co-founders Jane Ottenberg and Richard Creighton will retain a minority interest and remain involved in the merged entity.
The new CEO is Matt Petersen, who TMG hired away from Hearst as president at the beginning of 2012. Rounding out the executive team are Fred Petrovsky as COO, formerly McMurry's president, and former TMG senior vice president, client partnerships Keith Sedlak as chief revenue officer.
Here, Petersen [pictured] speaks with FOLIO: about the deal, how the two companies compliment each other and what happens next.
FOLIO: Talk about the state of the content marketing market and how it makes sense for a deal like this to come together.
Petersen: We define content marketing as content that is being developed and curated in order to engage our brands' and clients' existing and prospective customers—engaging as opposed to interruptive. That kind of marketing has been taking off. We have not nearly hit the precipice of it, it's only going to grow. That's evident in how our respective companies have grown and now combined. As brands more and more take on the characteristics of media and need expert stewardship of that content, the more we are going to be a terrific value to them.
FOLIO: Where do TMG and McMurry complement each other specifically?
Petersen: What's great about the two companies, culturally and from a heritage standpoint, is content is at the core of the business. With McMurry, they come with a particularly good depth and capability in video. That gives us a tremendous asset, a tremendous team to work with and the ability to bring new solutions. McMurry is also a bit larger, so we get a larger digital bench and combined with TMG it's sizable. TMG has also grown its social media practice, which we look at from more of a social journalism process.
FOLIO: Given your background at Hearst and also Meredith's Xcelerated Marketing, how does this combined company compare to those operations in terms of business volume and revenues?
Petersen: I'd say from a size perspective, we're now, combined, the largest independent content marketing company out there. We have a full breadth of services that I would say is equal to a Meredith Xcelerated Marketing, but on a slightly smaller scale. We both have a strong heritage in content creation, which is really important for our clients.
FOLIO: Going forward, where are you going to focus your growth initiatives and resources?
Petersen: I think first is to be really great strategic partners with our clients and help them think through all of the opportunities that now exist with the use of content. That's a major goal, being very solution-oriented. We'll also want to attract new customers and I can ultimately see adding newer capabilities with our new partner in Wicks as new things emerge that are applicable and making investments that allow us to stay ahead. 
Meet the Author
---