While LinkedIn started as a social platform, it is looking more and more like a content company everyday: Just this week, the brand launched its "Big Ideas 2013" package that consists of over 60 original posts from some of the biggest thought leaders and CEOs in the business community.
In less than a month, the company's executive editor, Dan Roth, formerly with Fortune, Wired and Forbes, among others, will address attendees at FOLIO:'s premiere annual conference for the magazine publishing industry—the MediaNext Show—to discuss what's next for LinkedIn and how publishers and editors can leverage the site's power.
Here, FOLIO: checks in with Roth (pictured), who is scheduled to speak on January 8 at the MediaNext Show in New York City, to get the details on its content development and what we can expect from this growing social network.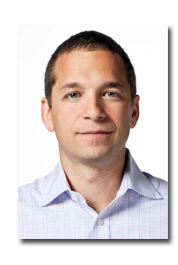 FOLIO: How should magazine publishers and editors be using LinkedIn outside of creating individual profiles for people or companies?
Dan Roth: There are a couple different ways. Number one, it helps to remember that LinkedIn is the professional social network—people come on there for one particular reason, which is to get news, information and insights that will help them with their jobs, careers and business. For every editor and writer, to capture the value of LinkedIn they should be posting links to every single article on LinkedIn.
LinkedIn Today is our social business news site powered by an algorithm and by editors. We look at 1 million publishers during the course of a day to see what news they are publishing. The algorithm is powered by the LinkedIn InShare button—if you have an InShare button on your site then our algorithm is watching to see what people are sharing and we're looking for certain signals. Editors are also looking to see what's trending and we are working directly with publishers to see what they think are their hottest stories of the day and then we match those stories to the right professionals on a massive scale.
If you're a publisher and you are feeding into LinkedIn, you have a chance to get your stories in front of the audience you want. I was the editor of Fortune before I came to LinkedIn—we would post stories and the comments would fill up with people saying things like 'You're liberal,' 'You're conservative' or 'I make money at home stuffing envelopes and you can too!' It was never someone saying, 'I'm in this industry and your story is all wrong,' or 'I've tried this and here's why it works.' It's because we weren't getting our stories to the right people.
One of the amazing things about LinkedIn is we do get our stories to the right people—we know who wants to read what pieces. Publishers and editors should be making sure everything is fed into LinkedIn algorithmically by using InShare or systematically by making it part of your LinkedIn as soon as something publishes.
FOLIO: How do you see LinkedIn's content development progressing in terms of news creation? How is the platform leveraging its membership community to provide opportunities for content targeting?
Roth: We launched the influencer program—we have about 170 of the top business thought leaders writing right now on LinkedIn. They tend to write about a couple different topics—technology, career successes or ideas about innovation. It's part of the type of content that we're offering to members. If you go on LinkedIn today you'll see a collection of original content from these thought leaders and links to stories from the Wall Street Journal, MedCity News or the Triangle Business Journal—anything that is relevant to that particular member.
I've been at LinkedIn for 18 months and I've been continuously blown away by the amount of time, attention and raw brainpower that's put into the idea of relevancy. The folks that just work on the relevancy engine are incredibly smart and obsess over this sort of thing—how can you match the right story, job or search to the right person? In terms of the news, we will continuously work to try and make sure we have the right stories going to the right people. It's a learning process and we're working on it both on-site, in emails and in social. It's something that you'll see us getting better and better at.
FOLIO: Can you talk about the "Big Ideas 2013" program that LinkedIn launched yesterday?
Roth: It's a large package where we ask all the influencers to weigh in and give their one big idea about innovation, an event, a change or trend that will be important in 2013. It's a great opportunity to activate some of these thought leaders—if you're in construction in Peoria you may never get a chance to sit down with Richard Branson or connect with him, which was the only way we allowed people to connect on LinkedIn. Now you can follow him and learn what he says, or read what Sallie Krawcheck says about businesses and flexible work times that are essential to how businesses are run. Allowing members to follow some of these people elevates the business conversation. 
To register or learn more about the MediaNext Show, click here.
Stay updated on the latest FOLIO: news, follow us on Facebook & Twitter!