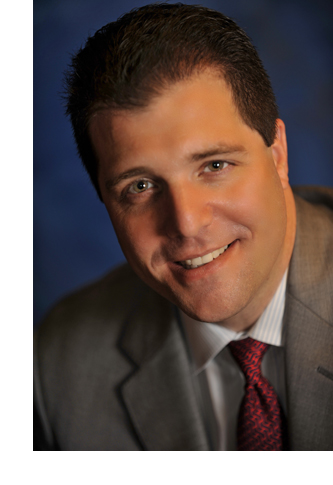 Troy Young, hired in May to the new position of president of Hearst Magazines Digital, has made some of his first moves in organizing a management team for the division. In addition to promoting Mike Dushane to vice president, product development, Mike Smith was just hired as vice president, revenue platforms and operations. Smith arrives from Forbes, where he was president of Forbes.com and chief digital officer of Forbes Media. Here, Folio: checks in with Smith to see what his first priorities are for building out the platform that supports the group's digital revenue-generating efforts.
Folio: Describe what you'll be doing, particularly with the 'revenue platforms.'
Mike Smith: I'll be supporting the direct sales efforts with a staff of folks that provide service and support to Hearst's advertisers and ad agencies along with technologies that Hearst has deployed to support our direct business. In addition to the direct business I'll also be responsible for helping Hearst to monetize programmatic sales efforts.
There are literally dozens of best-of-breed technology solutions that Hearst employs to support its clients and agencies. These are very progressive technology solutions that power the various ad products that the sales team sells—digital ad products, specifically. Another classification would be client service and order fulfillment. There's a very elaborate workflow system here that serves sales development all the way through the deal cycle—signing contracts for ad campaign schedules and then the delivery with all the specific targetings  that the client purchases—to finance.
Lastly, I'll mention our vendor solution that is owned and operated by Hearst called Core Audience. In ad tech, it's referred to as a DMP—data management platform—and it's a big part of the ad tech infrastructure here at Hearst.

Folio: Its sounds like there are a couple roles you'll be fulfilling here.

Smith: The direct sales efforts are led by several folks at Hearst who run sales teams here. My job, just to be clear, is to support them with great service and also really the technology solutions. It's a supportive role in relation to the direct selling.
Where I have a more oversight role is the programmatic selling of inventory. When we auction inventory to programmatic buyers, that for me is more of an oversight role.
Folio: Where do you see the biggest opportunities in the short term?

Smith: Far and away the biggest opportunity is with the direct sales team, helping them serve our clients and agencies in ever increasingly innovative ways. We have a very progressive sales team that has a very comprehensive portfolio of forward-thinking products, including the native ad solutions. Where I hope to add value is to continue to add to that process of innovation. But, direct ad sales is the biggest opportunity.  Programmatically, Hearst is way ahead of the curve with what they've done for their clients.
See Also: Video: Hearst Digital Media's Whitmore and Welker on the Group's Next Steps