Q&A: American Media Doubles Down on Digital

Hiring Joe Bilman is just the beginning.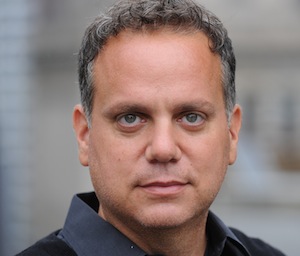 The digital age is about to dawn with a vengeance at American Media. Effective July 31st, digital veteran Joe Bilman will become the first-ever chief digital officer, a corporate position reporting directly to chairman, president and CEO David Pecker. Here, we spoke with Bilman about the new emphasis on digital content, the major investment behind it, and his plans for the first 100 days.
FOLIO: What do you plan to do at American Media?
Joe Bilman [JB]: I can't share specifics with you today, as I haven't started yet, but my plan is to bring all of the content properties to the forefront of innovation and consumer experience, to make sure that we're executing at a top, top level across our Web, our mobile Web, app and tablet properties.
FOLIO: What is your digital strategy right now?
JB: We're making an investment in digital. We're going to be pushing hard into the video space, adding more and richer content across all of our properties, as well as really innovating in the mobile and tablet space. That's really where the strategy is.

FOLIO: Is this a corporate strategy, or will it vary by each media brand?
JB: There's a general kind of approach, and then at each title and property we're going to get specific in terms of what the needs are for the audience, what the needs are for the advertisers and what drives the best value for American Media. In general, there's a lot of untapped opportunity in the digital space that we're going to go after.
FOLIO: Your title is brand new. How has American Media handled digital up to now?
JB: This is the first time at American Media that it's been organized under a chief digital officer.  It's going to give the organization the focus required to execute and achieve the goals that David Pecker and the board are laying out. In addition to the role, they're also committing resources and dollars to achieve growth.
FOLIO: How much is American Media committing?
JB: We've committed $30 million over the next three years and adding 60 heads to achieve the digital strategy.

FOLIO: That's a lot of people. Where are you going to look for them, what are they going to be doing?

JB: We're going to look in all the places you suspect and they're going to be doing a variety of things. We're going to improve our online content, add video to our properties and build out great apps and mobile services.
FOLIO: How quickly do you expect to get people on board?

JB: I have a pretty broad network of people. We've got some exciting momentum behind American Media and I expect to staff up pretty quickly.
FOLIO: Where were you most recently?
JB: The past six months I've been consulting at Isis Mobile Commerce [a joint venture in the NFC mobile wallet space between Verizon, AT&T and T-Mobile]. I was head of product there, designing new products for their next generation e-wallet, a tap-and-pay wallet product. Prior to that I was chief product officer at Fox Mobile Group, leading the product strategy across 34 countries worldwide. Most importantly there I built a video distribution platform in two countries, called Bitbop. Most relevant to Amercian Media, I was vice president of subscription services at Rodale. I built the "Big Loser Club" online there, in partnership with NBC, as well as redesigned all of their online properties.
FOLIO: What do you plan to do in your first 100 days at American Media?

JB: My initial focus is just getting my arms around the opportunities that are under-serviced today and executing against those quickly — really getting a grip on the analytics of the business, where things are performing or under-performing. And making sure we create and hire against the resource plan to build out truly ground-breaking digital content.
Meet the Author
---