Q&A: Advancing the Digital Publishing Model

CEO Elisabeth DeMarse offers insight into TheStreet, Inc.'s evolution.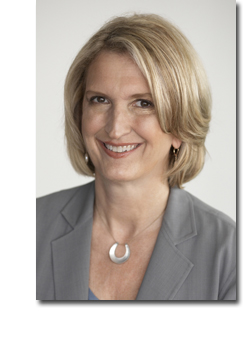 As the online publishing market continues to grow and change, making smart and cost-effective adjustments are the key to success—it's not all about ad sales. Here, Elisabeth DeMarse, chair, president and CEO of TheStreet, Inc. and keynote speaker at FOLIO:'s MediaNext event, October 28 to 30 in New York, talks about TheStreet's subscription model, a new extended contributor network and revenue diversity.
FOLIO: Describe why the content subscription model is so important to TheStreet's revenue mix.

Elisabeth DeMarse: When I arrived at TheStreet over a year ago, my thesis was to grow lucrative high-margin subscription businesses and expand our customer base to include institutions. We've made significant progress transforming our retail investing newsletter business. Our core strategy is to put the right customer into the right product while improving overall user experience, which leads to higher renewal rates and longer lifetime value of the customer. 

Our acquisition of The Deal, an institutional subscription business, in September 2012 gives us an excellent platform for serving institutional-grade content around M&A and restructuring to the valuable customer cohort of lawyers, bankers and buy-side. We are fortunate to have a dual monetization model, where 80 percent of our revenue is derived from subscriptions through The Deal, along with our retail investing newsletters and our Rate-Watch division. Subscription businesses are difficult to build and yet very valuable at scale, providing a durable source of revenue and a natural hedge against the volatile nature of ad-supported revenue.

FOLIO: You've started using an extended contributor network. How is this an effective content model for digital publishers?
DeMarse: Building out TheStreet's contributor network allows us to continue fulfilling Jim Cramer's founding vision of bringing high quality coverage of stocks and market issues to retail investors. We want to make it easier for the best and most influential voices to publish on TheStreet and have their insights widely distributed to our audience across all channels, including content partners and social media. We are rebuilding our content management system using a WordPress solution to include a robust contributor platform, which will allow us to quickly scale the number of voices on our sites and provide better all-around coverage.
FOLIO: Going forward, what's next for TheStreet in terms of diversifying revenues?
DeMarse: We are driving revenue growth by investing in our institutional and retail subscription platforms, focusing on operational excellence and smart acquisitions.
Within our subscription businesses, The Deal acquired small cap equity content from DealFlow Media earlier this year, which expands The Deal Pipeline's coverage. We are also adding a couple of new products within Pipeline, including Connections, a LinkedIn for dealmakers, which leverages over 10 years of our M&A coverage to identify connections among deal making professionals.
In our retail newsletter subscription business, we launched two new gateway products in 2013, Quant Ratings and Dividend Stock Advisor. Our success in launching these new products is important not only because we filled major product gaps for which there is significant market demand, but we've been able to show that we can successfully launch new products and grow revenue organically. We are now in the process of launching three premium-priced newsletters before yearend, so please stay tuned for more information on Action Alerts Options, Trifecta Stocks and Reality Check with Herb Greenberg.
On the ad-supported side, we re-launched MainStreet, our personal finance site that speaks to a wider audience. MainStreet provides personal finance tips and advice, helping consumers save and grow their wealth. By combining lifestyle news, life stage planning and financial resources, MainStreet is an engaging and fun site where finance gets personal.
Media companies have been struggling with the ongoing changes in online advertising. To combat this, we have refined the free site as an acquisition funnel for subscription newsletters. We are very fortunate to have an asymmetrical competitive advantage because we have dual monetization opportunities of the audience that comes to TheStreet.com. One of the biggest recent achievements has been to generate leads for our subscription business from TheStreet.com. In 2011, 8 percent of our subscribers were acquired via the free site. In Q1 2013, 20 percent of subscriptions were sourced from the free site and during Q2 2013 that percentage increased to 32 percent.
Finally, while I cannot discuss our M&A pipeline, we do maintain an active M&A program.
If you're looking to better understand how your brands can thrive in a converged media landscape, register now for FOLIO: and min's MediaNext event on October 28-30.
Meet the Author
---