McDonald's Reaffirms My Faith in Print Advertising

With Swedish minimalist ad creative.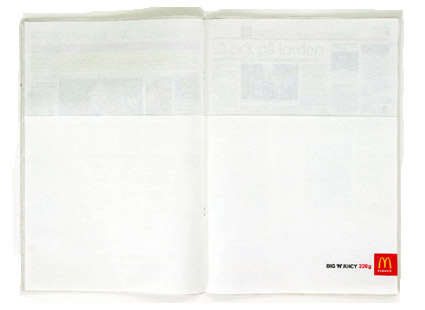 You gotta love it! Here is a print ad for McDonald's Big 'n' Juicy Burger that uses almost no ad copy and a lot of paper to communicate how their bigger hamburgers need bigger napkins to handle them. The double-page spread was printed on napkin paper and ran in Sweden's Metro newspaper to promote the idea.
Is paper-based ad messaging dead? I don't think so!
Meet the Author
---