Purch's network of tech sites has quietly become one of its category's biggest traffic drivers, and the company is hoping its recent funding score will help it stay on that track while allowing it to better monetize its audience.
Purch announced its raised $135 million in a Series C round of funding from Canada-based private equity investor, Canso Investment Council. Total funding for the company now sits at $175 million.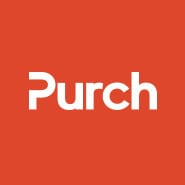 Greg Mason, CEO of Purch, wouldn't comment on valuation.
While Canso comes on as a passive minority investor and does not receive any board seats as a result of the deal, the group does have several other media entities in its portfolio that could be prove valuable to Purch's development.
The money, Mason says, will go toward growth efforts including strategic acquisitions, though the exact path to getting bigger is still being determined. Expansions and enhancements of current businesses, as well as new lines of business altogether are on the table. Right now, company revenues are on track to top $100 million in 2015.
"We do have [acquisition] targets and some of those are in new markets and some are in existing verticals, and they span brands, platforms and technologies," he says. "I don't mean to be too oblique, but we have a fairly wide array of company's we're evaluating."
Purch is, of course, looking to spend its new capital soon, but doesn't have a timeline.
Aside from acquisitions, organic growth will also be a priority—particularly in its ecommerce efforts. Though Mason notes most of the company's ecommerce efforts are figurative—connecting a user with a third-party marketer—at this point, he expects to bolster Purch's literal sales—where Purch is the actual vendor—with the launch of custom curated stores around major brands soon. Content will remain at the center, but the commerce extensions will become more significant.
"We see ourselves less in the vein of a CNET or a Vox Media, and more along the lines of a Bankrate or Houzz or Tripadvisor," he says. "Entities that are satisfying a genuine need on the part of consumers around purchase advice, but also realizing business models that involve sitting between buyers and sellers. That's where our center of gravity has been as a business."