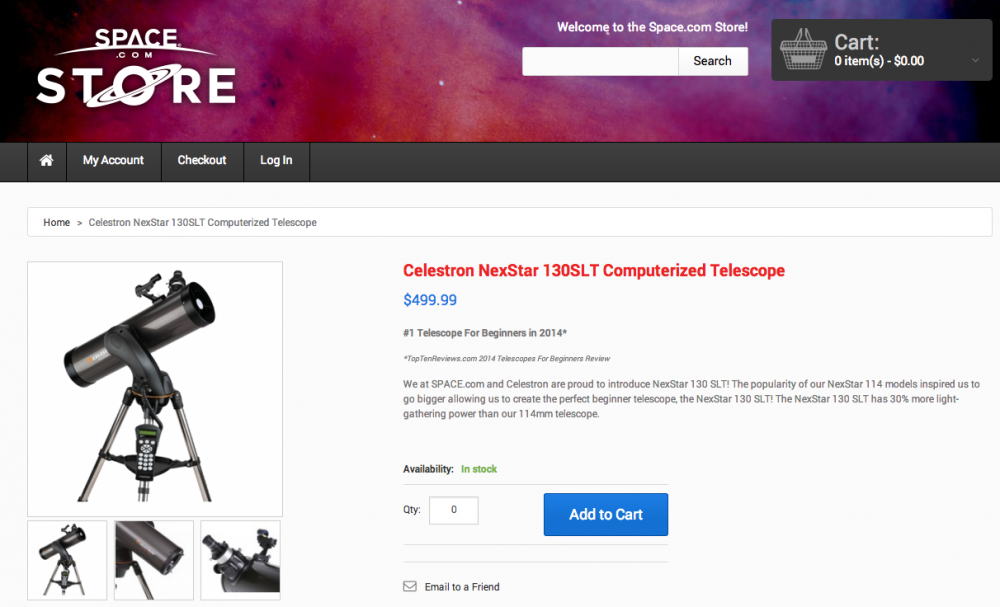 Purch is getting into retail with the launch of an ecommerce platform.
It's the company's first experiment with direct-to-consumer ecommerce, though it's billed itself as a resource for consumer purchasing decisions in the tech space since its inception.
This, says the company's CEO, Greg Mason, is the next logical step. The storefronts opened on Live Science and Space.com on Thursday.
"We think the future of publishing will be a fully immersive experience that seamlessly connects content, commerce, and community to enrich the user experience and build greater brand loyalty," he says.
Purch licensed the software behind the stores, rather than choosing to build it in-house, though its handling fulfillment by itself. The launch process took about 6 months, Mason says.
While much of the system is automated, product curation and recommendations-key to Purch's strategy of contextualized ecommerce-are currently being managed by editors. A recommendation system based on individual user histories is in the works though, Mason adds.