Pulitzer Prizes Open Three More Categories to Magazines

International Reporting, Criticism and Editorial Cartooning will be expanded to accept print and online magazine entries for the 2016 prizes.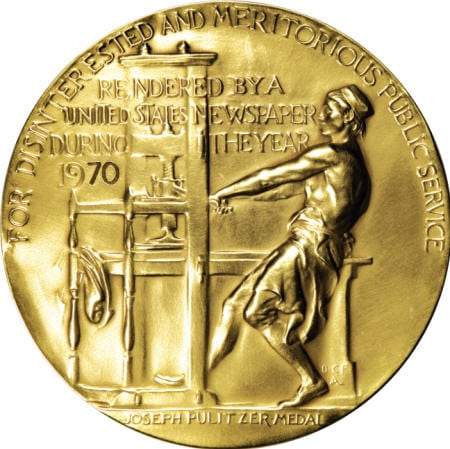 The Pulitzer Prize Board announced that online and print magazines will be eligible for consideration in three additional categories: International Reporting, Criticism and Editorial Cartooning, beginning with the 2016 prizes, which honor work published this year.
Traditionally limited to newspaper journalism, the prizes first expanded the Investigative Reporting and Feature Writing categories to include magazine entries last year. The announcement comes a day after board chair Paul Gigot, editor of The Wall Street Journal, issued a call for wider participation in 2016 among U.S. news organizations large and small.
The move also recognizes the reshaped role of magazines in a changing media environment.
"Magazines are adapting to the digital age and accelerating their publication schedules to report on a timely basis consistent with what newspapers do," said Mike Pride, administrator of the prizes, in a statement. "The board is attuned to this media convergence and is opening our competition in light of it."
The board noted that all entries should still come from U.S.-based organizations that publish at least weekly and that are "primarily dedicated to original news reporting and coverage of ongoing stories."
No magazines won in either of the eligible categories last year, although The New Yorker's Jennifer Gonnerman was named a finalist in Feature Writing for her article, "Before the Law," detailing the story of a teenager who spent three years on Rikers Island without trial after being accused of stealing.
Entries for the 2016 Pulitzer Prizes will open in December, with a deadline of January 25.
Meet the Author
---