Publishing's New Breed

How smaller, nimbler publishers are revitalizing former big company brands.
Back in 2009, things were looking pretty bleak for quite a few industries, and b-to-b magazines were no exception. While the typical American business thinking has always been to grow your business or die trying, 2009-2010 saw larger publishers divesting themselves of titles in a restructuring scramble which left many valuable brands on the outside looking in. And then small, nimble and scrappy start-ups acquired those brands and began a rebuilding process.
Reed Business Information (RBI), once a b-to-b publishing giant, began selling off titles in July of 2009, and then announced in May of 2010 that it would shut down the 23 remaining unsold properties. Similarly, Nielsen Business Media sold off eight titles in December 2009, announcing around the same time that it would shutter Editor & Publisher, and continued to divest itself of more trade and b-to-titles in the travel segment in March of 2010.
Last Minute Reprieves
However, in RBI's case, many of the titles scheduled for execution were granted a stay, when Reed struck several deals with former key employees to take over some of the publications. Editor & Publisher received an 11th hour reprieve as well, when two weeks after being shut down the 130-year-old magazine was acquired by Irvine, California-based boating magazine publisher Duncan McIntosh Co. Inc.
While several existing publishers also snapped up RBI and Nielsen titles, FOLIO: caught up with a few of the entrepreneurial publishers and took the pulse of the newly reborn magazines.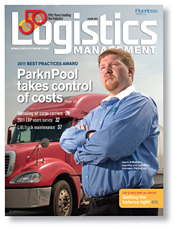 PEERLESS MEDIA
www.peerless-media.com
• Formed in April 2010 with acquisition of Logistics Management, Modern Materials Handling, Supply Chain Management Review and Material Handling Product News from RBI.
• Print circulation is stable with prior RBI numbers with Logistics Management at 70,000, Supply Chain Management Review at 15,000 , Modern Materials Handling at 80,000 and Material Handling Product News at 70,000.
• Total unique Web visitors are at about 75 percent for the re-launched sites, as compared to RBI numbers.
"Reed came to me and asked if I would be interested in acquiring the four titles I was publishing," explains Brian Ceraolo, executive vice president and group Publisher for Peerless Media, and the former Supply Chain group publisher at RBI. "And I said, absolutely!" He immediately found a partner, Ken Moyes of EH Publishing, who "provided most of the financial backing." Headquartered in Framingham, Massachusetts, Peerless Media operates as an LLC under EH Publishing, an integrated media company for the technology and construction industries.
"We draw resources from EH Publishing, fewer and fewer now that we're more on our own, but it was a huge help to have them as our partner at the beginning," says Ceraolo, who explains that EH Publishing is still the majority shareholder in Peerless Media. Ceraolo staffed his new company with his entire team from the former Supply Chain titles at RBI, as well as former RBI employees from centralized services, such as audience development and production.
"We didn't miss a beat when we first left. We had closed the April issues through Reed, and had the May issues ready to go when the transaction was finalized. I have to say that Reed was very good to us on the way out, getting us all the BPA information we required so we didn't miss the May audit," he continues. "The websites were down for about three weeks, during which time we redesigned them and improved the functionality."
It's a whole different ballgame being separated from a big publishing company, according to Ceraolo. "Between allocations for shared services such as marketing, IT and production, I counted about 20 salaries that we were paying to Reed, when we really only needed about four or five people," Ceraolo says. "Now, we have everyone under one umbrella, working towards one goal, and they all know the industries and markets—which makes everybody more productive. And, as a smaller company, we have complete control over what we want to do with our business."
One of the things that Ceraolo did with that control was to alter his business model fairly radically and move his new company quickly into the marketing services business. Noting that clients' budgets were expanding beyond traditional print and online spending to include SEO, SEM, Google AdWords and advanced lead generation, Ceraolo extended Peerless Media's capabilities in those areas. "We're offering several lead generation programs; we have an excellent lead nurturing program which has developed significant business for our clients. We now have a fully-staffed research department that can meet any research objectives our clients have, and we'll be offering consulting services on search engine marketing and optimizing in the near future," he explains.
Ceraolo noted that advertising sales across all Peerless Media titles and websites were up 21 percent over last year, and he estimates that the increase for the total year will be about 24 percent. As to future plans, Ceraolo envisions further building out the marketing services side and is looking into acquiring complementary publications later this year or early in 2012.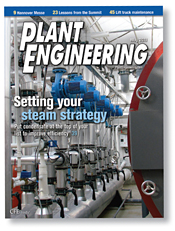 CFE MEDIA
www.cfemedia.com
• Formed in April, 2010, with acquisition of Control Engineering, Plant Engineering and Consulting-Specifying Engineer from RBI.
• Control Engineering has a total magazine, newsletter and monthly site view audience of 343,000, Plant Engineering is at 186,600, while Consulting-Specifying Engineer reaches 157,000.

"The first thing we said is, let's not buy this business and just do what Reed was doing, but with a smaller footprint and a smaller group of people," remembers Steve Rourke, CEO-COO of CFE Media (formerly a group VP/general manager at RBI). "We refocused on understanding what content our readers want during the day to help them do their jobs better, how do they want it delivered and how they want to engage and interact with that content."
From that, CFE developed a viable business model to serve reader needs, according to Rourke. "Perceptions of audience content needs and desires were constantly challenged, as were ideas of where we should be spending our limited time and resources. And we developed a deeper understanding of our audience than a lot of traditional publishers have," he adds. "The traditional way was to send out surveys to readers, but they never really had the kind of deep discussions that we had with our readers. At larger publishers they might feel that what works in one market will work in another market, but each market is completely different."
As a result of this refocusing on content, the company has seen a steady increase in unique website visitors, clickthrough rates, pages opened and time spent on websites. "For example, we've seen a 22 percent rise in visitor traffic at the Control Engineering site. We look at these numbers every month, and we think it's key to our success," Rourke says. The company also tracks open rates on e-newsletters, and reports that of the nine newsletters for the Consulting-Specifying Engineer brand, five have increased open rates over the last year, two have decreased slightly and the two e-newsletters launched this year have open rates of approximately 25 percent and 33 percent.
CFE undertook some internal structural changes, even though most of the team the company was working with had come over from RBI in the acquisition. They eliminated job descriptions, and asked staffers to do whatever was necessary to support the audience, customers and the overall business. The company no longer has strict, traditional editorial functions. Staffers work as content managers in the belief that great content is available from people every day; it's the finding, qualifying and processing content that is the challenge. Rourke also encourages his team to address challenges differently than had been done in the past and to do "much more with much less."
"Our internal team has been excellent. They took a big risk by coming on board with a start-up (in terms of compensation, benefits, unknown future, no clearly identified structure or processes) but have adapted and in many cases thrived," Rourke says. "For example, we have a person who was an entry-level, junior editor at the previous company who is now in charge of our Web layout, development and operations, and of course he still has the editor role. All in all, it hasn't been easy for the team but they are doing a great job."
Given the challenges related to the economy and the many unknowns the company faced in June of 2010, Rourke wasn't overly confident that in June 2011 CFE would still be viable. "That being said, we are much more confident now that we'll be around in June of 2012 and will have accomplished some pretty cool things with our customers, our partners and our people during the next 12 months," he says.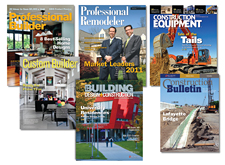 SGC HORIZON (formerly MB Media)
www.sgchorizon.com
• Formed in May, 2010, with acquisition of 13 shuttered online and print properties: Building Design+Construction, Custom Builder, Construction Equipment, Housing Giants, Professional Builder, Professional Remodeler, Construction Bulletin, SpecCheck, BDCnetwork.com, LogInAndLearn.com, VisibleCity.com, ConstructionEquipment.com and HousingZone.com from RBI.
• Re-acquired by Scranton Gillete Communications in July, 2010, and reformed as SGC Horizon.
• Professional Builder has a circulation of 112,000, Professional Remodeler has 83,400, Building Design+Construction has 75,485, Construction Equipment has 76,043, and Custom Builder has 44,830.
• Revenue: Tracking "significantly ahead" of 2010. Non-print revenue is currently increasing by 36 percent.
"Tony Mancini and Rick Blesi were running the Construction Media Group for Reed, and they had formed a company called MB Media, and purchased those assets from Reed. We, in turn, went into a series of discussions with Tony and Rick and formed an LLC called SGC Horizon, in which Scranton Gillette has the majority stake, but Tony and Rick still have significant ownership stakes," explains Ed Gillette, president and CEO, Scranton Gillette Communications (SGC).
Mancini and Blesi had both served as publishers within the Construction Media Group for Reed and now both have the title of group director and principal, SGC Horizon, LLC. Mancini runs the residential and commercial construction brands for SGC Horizon, and Blesi oversees the construction equipment brands.
"When Reed made what I would consider to be a strategic error and shuttered those titles, it was an opportunity for us to talk to Tony and Rick. This was a both a strategic and financial opportunity for SGC, as these were all complementary titles because we were already strong in infrastructure construction brands. We were covering about 65 percent of the construction market, and with the acquisition of the RBI titles we closed a 360 degree loop in the construction market. We now cover every aspect of construction that one of our clients would want to get into," Gillette explains. "Strategically it was a home run; they could leverage off our infrastructure approach and we could leverage off their commercial and residential approach. Financially, it was a win-win because of how we structured the deal; it was very advantageous for everyone."
SGC is now able to leverage all these brands to marketing partners in a network buy. "Because of our database abilities we can present very specific demographics and now we can attract partners like American Express and Chase, who we might not have been able to attract before," says Gillette. "The big push now is to provide custom integrated solutions to our partners and our ability to execute against that is really what's driving our profits. We can now provide multi-platform solutions across our brands, with customized print, digital, lead gen, face-to-face, white paper and education components. Trucks are a perfect example: we now have the demographics that would literally put Ford in every one of our brands, at the CPM they desire."
While SGC is a middle-market company, it remains nimble enough to turn integrated programs around quickly, according to Gillette. "I don't know how many times Tony or Rick have said to me, `We never could have done this at Reed'," Gillette continues, "Basically there's just one or two people they have to talk to to gain consensus on a project or an idea. It's been very invigorating for us because of the energy that Tony and Rick have, and how aggressive they are; and it's been invigorating for them because they can get decisions turned around very quickly and our speed to market is competitive with anyone out there right now."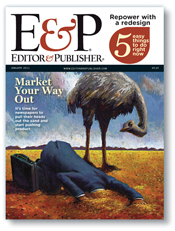 EDITOR & PUBLISHER (Duncan McIntosh Co. Inc.)
www.editorandpublisher.com

• Acquired in January 2010, two weeks after Nielsen Business Media had shut down the publication.
• Website averages 65,250 unique visitors per month. For 2010, the total number of visits was 1,421,306.
When Editor & Publisher was acquired by boating magazine publisher Duncan McIntosh Co., it took the whole industry by surprise. "Editor and Publisher had been shut down for a couple of weeks before we could complete a transaction and take over. To the outside world there was considerable doubt about the magazine's future, and a number of advertisers jumped ship," explains Duncan McIntosh. "Starting back up we utilized most of the same staff that had been running the magazine for the past decade, while we searched for the right combination of editorial and salespeople we felt could operate in an entirely new playing field and environment. Revenue was down, but so was overhead, as we brought more and more of the day-to-day operations into our California facility. Editor & Publisher was profitable in 2010 and continues to be so today."
Concerning the challenges of reviving a shuttered magazine, McIntosh explains, "We took on a staff of individuals who were used to doing it their way and who had done it that way for a very long time. Our laid- back California demeanor can be deceiving; we often come across as very low-key, but underneath, we are very competitive and intent on succeeding. The staff was predisposed to devote what we felt was a disproportionate amount of time, space and energy to the big metropolitan dailies—we felt strongly about broadening the base to better cover the smaller weeklies and dailies that make up the major part of the news reporting industry."
One of the immediate changes made was a reduction in staffing (including longtime editor Mark Fitzgerald), and a strategic shift to focus on aggregating news stories, rather than creating original content. Editor-in-chief Jeff Fleming is quick to point out a fine distinction, "When we acquired E&P from Nielsen, the perception was all of the online content was exclusive, but in reality, a lot of the content was aggregated—uploaded with a new headline, a lead and several sentences reworked, but with no attribution to the original source. Now, primarily, the exclusive content that is uploaded online is content selected from our print edition. When there is time and budget, we will also include original stories from our in-house staff and freelancers."
Under Nielsen, there were six full-time editors producing a magazine and two weekly e-newsletters, according to Fleming. Under Duncan McIntosh Co., E&P has two full-time editors and two editorial staff members who divide their time between several publications. "The magazine consistently averages more pages than it did under Nielsen and we now produce a daily e-newsletter," he adds. "We work within a budget and don't live beyond our means."
Meet the Author
---