Publishing Powerhouses Show Some Positive Advertising Results

Hearst, Condé Nast down in ad pages, but better than industry average.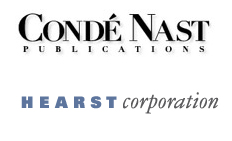 While consumer magazine publishers are still struggling against the dramatic pullback in traditional print advertising revenues, there were some signs of hope during the first quarter. Although their overall ad pages were down for the period, consumer powerhouses Hearst and Condé Nast—which publish a combined 32 print titles—were down significantly less than the industry average of 9.4 percent, according to the Publishers Information Bureau.
Across Hearst's 14 titles (not including Food Network Magazine, which wasn't publishing during the first quarter 2009), the company reported a total of  2,856.01 advertising pages through the first three months this year. That represents a loss of roughly 4 percent compared to 2,977.8 during the same period last year. (These numbers include SmartMoney, which Hearst owned a 50 percent stake but sold it to Dow Jones in early March.)
Some of Hearst's big ad page gainers during the period include Marie Claire (+19.4 percent to 257.11 pages) and Popular Mechanics (+17.4 percent to 133.97 pages). The biggest losses came from Veranda (-45.3 percent to 70.24 pages), Country Living (-30.9 percent to 119.58 pages) and House Beautiful (-19.6 percent to 86.64 pages).
Food Network Magazine, which launched in November 2008, reported 115.52 ad pages through the first quarter 2010.
Meanwhile, Condé Nast's 17 magazines (not including the four it closed late last year) racked up a total of 4,379.53 ad pages during the first three months this year, down approximately 6 percent from 4,662.52 pages last year. Some big wins this year so far come from Teen Vogue (+24.2 percent to 149.20 pages), Lucky (+16.9 percent to 238.03 pages) and Wired (+11.2 percent to 125.77 pages).
Conde Nast's fashion title W—which recently reorganized and has new top editor—reported a 22.6 percent decline to 250.98 pages during the first quarter. It was followed by Golf World (-19.2 percent to 228.64 pages) and Brides (-15.8 percent to 819.74 ad pages).
Maybe it's naive to say, but I wouldn't be surprised if overall consumer ad pages do even better over the next three months.
Meet the Author
---