Publishing on the Cloud

How cloud computing is changing the potential of online publishing.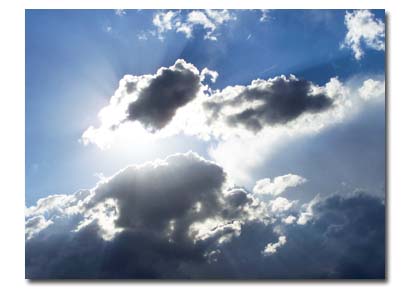 If the term "open source" has defined many online publishing efforts in recent years, "cloud computing" may dominate the next several years. Observers continue to argue over what "cloud" means but broadly it refers to virtual servers that can be set up quickly and in many cases, used on-demand (many publishers already use services that could be considered cloud-based, like Salesforce.com). Short-term, that means big time cost savings for building Web sites. Long-term, the cloud could dramatically alter traditional publishing services such as newsstand reports and fulfillment.
Consumer publisher Future US uses two of the major cloud providers in Rackspace and Amazon EC2 (a comparison of both platforms is available here). "You can pay for your servers by the hour," says Mark Kramer, director of Internet technology and operations. "We use this like a utility—we only pay for what we need when we need it. There's nobody to call, I can provision more devices at any time and I can turn them off at any time since I'm not locked into a contract."
Future US has seen a 75 percent reduction in hosting costs since moving to the cloud. "We're talking hundreds of thousands of dollars a year," says Kramer.  
In addition to cost savings, Kramer says the cloud offers increased agility. "In the past (and I mean within the last two years), when you rolled out a Web site, you'd either have a data center you were paying for monthly, or you acquired servers or leased them from a hosting provider," he adds. "If you have fluctuations of seasonal traffic—say you do a lot more at Christmas—when you design for capacity, you're thinking about the most traffic not the least but you're going to be paying for the most even if you're not doing it every day. With the cloud, you can come to me and say, 'I need three servers set up,' and I can go to the Rackspace server, press four buttons and in five minutes those servers are set up. I didn't have to call anybody in IT to help me, I don't have someone sitting in the data center dealing with this, I can just start working."
That increased agility is especially helpful with custom projects for Future's customer publishing and marketing group, Future Plus, which recently teamed with Best Buy to launch @Gamer, a magazine available by subscription and at all Best Buy locations in the U.S. "The subscription marketing infrastructure we manage for Best Buy came together within three or four weeks," says Future US president John Marcom. "In the old days this would have required months of testing and planning, as well as having to go find capital to buy new equipment."
Managing traffic spikes via the cloud has been especially effective for UBM's TechWeb, which has an aggressive events strategy (both live and virtual) and uses cloud-based servers for Web sites that complement shows, such as the Games Developer Conference, which drew 18,250 attendees. "Cloud servers can run them for a few moments or a few days, then we can shut them down again," says David Michael, CIO and executive vice president of global technology. TechWeb uses Amazon and GoGrid.
"A lot of the services every publisher can leverage now would have been cost prohibitive a few years ago," adds Kramer. "Everybody struggled with video encoding but now there are a lot of low cost video encoding solutions now that are low cost because they run on a cloud infrastructure."
In addition to cost savings, both Michael and Kramer say one of the biggest benefits of going to the cloud is moving existing personnel to other projects. "This has allowed us to free up internal resources that were looking after servers, building internal software, and put them on doing other things and building new products," says Michael.  
Drawbacks With the Cloud
However, the cloud doesn't work for everything. "It's not very applicable for things that are very database intensive, things that are very specialized and custom to the business process or things that are very CPU-intensive," says Michael. "You can get to the point at which it's not effective to share equipment because you will hog all the resources on that equipment, so you might as well have your own."
Kramer agrees and says that while Future US is planning to eliminate the budget for most of its Internet hardware in 2011, it still requires hardware for its data center and other internal systems. "But when we're specifically talking about public-facing Web sites or online apps it doesn't make sense for us to have even our development and staging environments internally anymore," he adds.
Cost savings with the cloud also don't really kick in until the publisher has reached a certain amount of scale with what it's running on the cloud, according to Michael. "We've been moving to the cloud with our smaller Web sites," he adds. "There are a lot of challenges with it—it's hard to run databases, you need to be aware of security and you have to modify your software to work in the cloud. Still we have made savings and had operational improvements and we anticipate over time that we will make significant cost savings."
Next Step for the Cloud: iPad Apps, Retail Metrics, Fulfillment?
Future US sees the cloud having a big impact on emerging publishing services, as well as some traditional staples. "In the magazine industry, there are a lot of old, creaky processes in the way fulfillment has traditionally worked or the way publishers get intelligence about what's happening at retail," says Marcom. "Hopefully, the benefits of the cloud approach will permeate through those services as well. We're also starting to see systems that produce content on multiple platforms and a lot of that will take place in cloud-like environments. The actual upfront investment to turn a magazine into an iPad app will be quite trivial by time this is all done."
Meet the Author
---