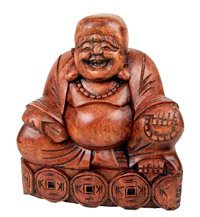 People leave magazine publishing all the time and for all sorts of reasons. Some want to spend more time with their family. Some want to go back to school. Some leave to start their own business. Others devote themselves to Buddhism after feeling "exiled" from his own heart.
Like Phillip Moffitt who left Esquire, and the industry, in 1987 after an apparently stressful stint as CEO and editor-in-chief, to devote himself to what he calls "the inner life." In the two decades since, he has been ordained a Buddhist priest and, in 1991, founded the Life Balance Institute, a non-profit organization devoted to the study and practice of spiritual values. (He didn't leave the industry altogether. From 1998 to 2005 he penned a bi-monthly column for Yoga Journal called "Dharma Wisdom.")
Now, Moffitt is taking his spiritual message to the bookshelves. Out last month on Rodale Press is Moffitt's 352-page Dancing with Life, in which he delves into the deep understanding of the Four Noble Truths, which was Buddha's first teaching after "he found freedom from his own suffering," Moffitt says on his Web site.
In the book's introduction, Moffitt writes that while serving the dual roles of CEO and editor of Esquire he "felt exiled from my own heart."
Breaking news. Deadlines. Making budgets. There's no doubt about it: Magazine publishing can be a seriously stressful career.
I'm just happy that Moffitt chilled out, and rediscovered his "inner life." Maybe this is a book we all should read …