I work for a small title, and we use one of the biggest fulfillment service bureaus (FSB) in the US. We could never fulfill in-house. Our business would come to a grinding halt. The sheer quantity of services that the FSB provides is staggering: all that boring nonsense you can't think about because you're too busy actually trying to acquire subscribers. They manage your renewal and billing schedules, your subscriber database, your banking deposits, your efforts, your customer service, and in some cases, hosting your webpages and transactional emails.
Fulfillment has solidly managed to do what it does well but it has been slow to adapt to digital, relational, and customer needs. Back in the good old days when a publisher had subscribers' names and addresses, and all they needed was to mail renewals and bills and keep track of expiration dates, one database was sufficient.
But like all things, publishing grew. There were lists to be rented, emails to append, credit card numbers to store. Advertisers wanted to sell ads by state, by region, by household income, by gender and circulators needed to provide. We turned to our fulfillment houses to collect and store that data.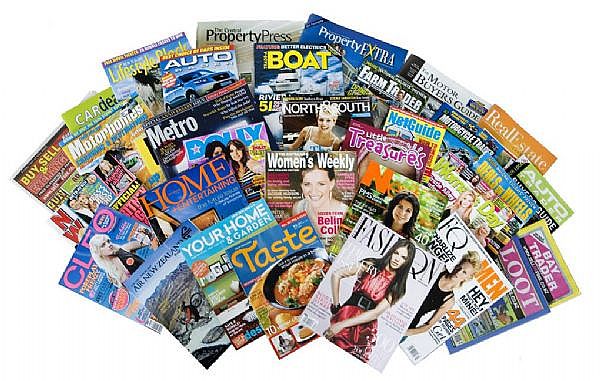 The problem is this: many FSBs spent so many years designing a system made for the primary focus (names, addresses, payments) that they can't go back and amend the system. The systems they built are big and outmatched by newer, sleeker technology. There exist marketing databases and customer service databases and list rental databases, all which talk to each other through APIs and add-ons, and all which cost stupid amounts of money—stupid amounts of money for information that we pay the FSB to house the first place.
And FSBs know that we have no option but to pay stupid amounts of money for stuff like that, so they remain reticent about sharing what other publishers are doing. I'm not talking about giving away company secrets; I mean sharing practical experiences with connecting to an FSB's system. How are other publishers handling bogus agents? Who is so-and-so talking to at Amazon to get their needs met? How seamless was that publisher's integration with Apple's software? Which API has worked the best with the FSB's systems? Why can't an FSB authenticate a subscriber and lift the paywall based on number of articles read? Which company did another client use to append political affiliations onto their files?
Where fulfillment houses should be the conduits for these conversations, instead they create a runaround effect: they need to find out how another publisher is doing something, then they approach that publisher and ask to share what they've found, then report back to me. This process could take two or three weeks, and the results are usually a basic statement that Publisher X isn't comfortable with sharing information, which makes me reluctant to share when I'm approached. It's a frustrating cycle, and it's boring.
Publishing is constantly changing, and we shouldn't be at each other's throats; we should be helping each other understand the best ways to navigate. A rising tide lifts all boats and all that.
There are some houses that 'get' it: that is, they're newer, with better tech, and have built relational databases that are ready to rock. Remember ARGI? They got it. But what they understood in tech, they missed in basic fulfillment: most of their fulfillment services were farmed out to other vendors. As a result, they cost a fortune.
ARGI was ultimately merged with iPacesetters, but other FSBs can prevail: by modeling themselves on ARGI in reverse. Big FSBs have fulfillment down; what they need is better tech. Unfortunately, that's the catch-22: bigger publishers are less likely to sign with a smaller fulfillment house because they don't have other bigger clients, and smaller fulfillment houses have a difficult time attracting big clients because they don't have any. So, the onus really lies with the publishers to trust a smaller FSB. The publisher has to weigh the merit of industry experience against the perceived demerits of a smaller operation: which is worth more?
Increasingly, as mail volumes continue to ebb and flow, and processes become more mechanized, publishers need relational databases. The whole reason we've become obsessed with Big Data is not because it's a new thing to want; it's because it's been such a pain to get. Everyone's information is available online—Facebook, Apple, Amazon, Twitter. The digital realm has become niche and personalized. Simply using a recipient's name in a subject line increases open rates. It's no surprise that publishers want—and expect—to be in on the action. But Big Data isn't worth anything if we can't use it in concert with our own subscriber database.
So publishers have struggled to become more active, and FSBs have become reactive. It's a classic defense move. I've worked with a number of people at fulfillment houses who have told me: "I don't know how to do that." "No one has ever asked for that before." "I've never encountered that problem." That's it, end of discussion. They ask their buddy in the next cube if anyone has ever synced a subscriber and nonprofit database, for instance, and the answer is a tentative "maybe we could build an API, but it's gonna cost you." Again with the API!
Fulfillment houses are great because they've been able to negotiate cheaper mail rates for all clients with the USPS. Many are even banding together to fight postal hikes. FSBs have buying power in their vast mail volumes, and it's a model that they could apply to so many aspects of their business.
I work in a 3-person circulation department. I barely have the time or influence to gain the attention of an B&N rep in a way to discuss meaningful changes to my contract. That's where my FSB should step in. It's already working on behalf of other major clients with Amazon, Apple and Google. They should be working as advocates for all of their clients, exercise the power of numbers, and use their volume as leverage. Amazon, Apple and Google can't sell a magazine that's gone out of business; it's in their interest to have products to push. Fulfillment bureaus should advocate for those products.
Maybe this sounded like a rant, and maybe a little bit of it was. But the truth is, I like fulfillment houses. They've been around for a long time because they're good at what they do, and they have a lot of smart people working for them. They make my life infinitely easier. But I also know they can be better. I know they're our best allies in the fight with the USPS. I know that they're the springboard for innovation as it relates to all publishers, and that if they'd just loosen up a bit, we'd all benefit from a nice, casual conversation about how to improve DM response or finally nail those fraudulent agents. I know that there's life beyond the Scotch-taping of systems, and that in the future we won't need a "data overlay" because the data will all exist in one place.
But the big FSBs need to change fast if they want to stay viable, because the first time a big publisher moves from a large FSB to a small one, an exodus will follow. If the big guys don't move quickly, those little guys are going to outpace them triple time. Remember Prodigy? Or Netscape? No one wants to be remembered as the loser company that mailed CDs of free hours of service.