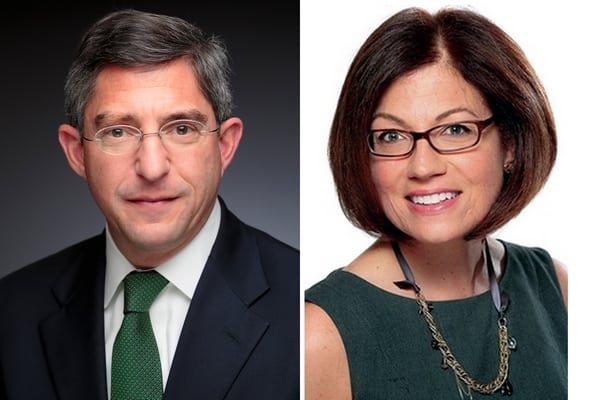 Two publishers are out at Crain's Chicago Business this week in a management shakeup that could indicate some future restructuring across Crain's properties.
Publisher David Snyder — a 33-year veteran of the company — and associate publisher Lisa Emerick are leaving Crain's Chicago Business, following a disagreement with ownership on the growth strategy of the company, according to a staff report released Tuesday.
Both EVP and group publisher KC Crain and Snyder confirmed in the report that the publication remains profitable.
Snyder and Emerick will stay on until the end of the year to aid KC Crain in the transition process.
"In business, like in life, reasonable people can disagree," Snyder said in the staff report.
"Though KC and I have different visions for the future of Crain's, I know he is fully committed to make the future a prosperous one, not just for Crain's Chicago Business but for our entire company, and I will do everything I can in the coming weeks to help him in those efforts."
Snyder joined Crain's in 1983 as a researcher in Washington, D.C., before moving to the Chicago branch in 1984. He was named publisher in 2010.
Emerick has been associate publisher since 2014, after four years as marketing director. She also worked at Crain's from 1986 to 1998 in sales and marketing, according to the report.
In addition, three editorial staff members were dismissed — assistant managing editors Thomas A. Corfman and Craig M. Newman, as well as copy editor Richard Skews.
For 2015, Crain's Chicago Business had a qualified print/digital circulation of 54,353 and total monthly readership of 448,028, according to data from The Media Audit