---
Elizabeth Green, CEO and Founder, Brief Media
Folio: Where will you be primarily focused in 2018, based on your sense of the market?
Green: We will focus on four main channels of revenue: media brands, digital subscription products, events, and research. The latter two are new growth areas. While we will continue to innovate within our existing brands and products, we will also be investing in new digital subscription products, new events, and intelligence products for our audience.
Folio: How will you get there?
Green: As a foundation for scalable growth, we recently implemented a new accountability structure that includes the addition of a chief revenue officer [Paul Mattioli] and a single director for content and digital product development. Investments in both marketing and intelligence personnel, as well as a new business operating system are included in the 2018 budget.
From a technology perspective, the addition of a CDP and updates to our CMS will provide both an enhanced customer experience and efficiencies in building new digital products.
Folio: How does your 2018 strategy differ from past years?
Green: We have always been most invested in our media brands. As we continue to employ strategies for new channels of revenue growth, it became critical to hire a chief revenue officer to not only champion each area, but to find synergy between them. Our previous investments in audience data and new data tools have now necessitated an elevated marketing strategy in order to leverage returns. Lastly, we are looking outside of our standard growth from organic means and exploring acquisitions.
---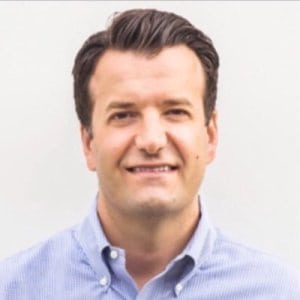 Jerry Ferrara, President, Investor's Business Daily
Folio: Where will you be focusing in 2018?
Ferrara: We need to continue to be about capturing more information and insights on existing customers and prospective customers. We're all racing to understand our customers better, so the bar is continuing to be set higher and higher in the type of predictions that we can make about our customers' behavior. Every publisher and media company out there is going to have to continue to know more and more about their customers.
So, for us, continuing to emphasize analytics and data capture and understanding what our customers are thinking, feeling, and believing is going to be key. I think we've done a good job of understanding them and that's what has allowed us to grow subscriptions and launch new products and diversify the revenue streams, but we've got to continue to stay focused on that. That's a big, big priority for us going forward. I'm more concerned with that than developing something for Snapchat or some other exploratory product.
We've got to always be exploring new opportunities, but publishers in general need to focus on their existing customer base and who they think they can bring in.
Folio: Is that where you plan to focus your investments in the year ahead?
Ferrara: Absolutely. I think every publisher out there should be doing that. If they're not openly talking about it, they're doing it anyway—or they should be.
When you're in a constant state of transformation, it's a matter of both change management and culture management. A lot of these new technologies being utilized by all publishers can be scary to a certain segment of the population that just doesn't take change as well as others. And it's not an age thing; it's just all a part of change management.
---

Michael Lehman, VP of Supply, TripleLift
2017 was a year where we acknowledged the market's transparency and legitimacy issues and began our collective reckoning around how we can actively solve for them. More specifically, within the next 18-24 months, the volume of auction/unsold inventory should considerably decrease and the verifiable quality of inventory will go up considerably for reasons including:
Ads.txt

 will reduce the amount of publisher-specific (premium) inventory available for sale in the auction.

Supply Path Optimization

 will push buyers to commit to some exchanges while eliminating others.

Improved bid-processing infrastructure

 for DSPs and Exchanges will reduce the inventory they're forced to process and the prospect of bidding against themselves.

Continued Partner Audits

 and the overall "

Race to the Bottom

" for exchanges will reduce/eliminate non-transparent margins and improve the ROI on buyer auction spend.

Efforts to "clean up" undesirable

 

ad experiences

 

like the

 Better Ads Standards 

will reduce overall ad inventory volume and improve the performance and budget applied to remaining, respectful advertising.
At the most basic level, the increase in quality, decrease in volume, and an overall scarcity in the marketplace will result in higher quality and auction CPMs increasing.
Beyond the economic model itself shifting, publisher attention and resource prioritization will begin to change, starting with the way yield is considered and managed. Since the programmatic auction will begin to generate efficient and accurate CPMs, publishers will not need to use a swath of different but highly redundant monetization platforms to put pressure on each other and drive of performance in an inefficient market. As such, look for pubs to:
Double down on certain platform partnerships while eliminating others

: Market inefficiencies and S2S Header Bidding have long incentivized publishers to use any and all monetization platforms they could handle; expect that to change as publishers pick which platform they want to grow with as they clean-up their ad stack and try to reduce where inventory is accessible and duplicative.

Invest in programmatic client relationships

: For a variety of reasons that include the massive over-supply of auction inventory, Private Marketplaces (PMPs) have consistently underperformed as a practice. As a result, PMPs are often an unstrategic yield management play – frequently used to skew up indirect CPMs through a "spray and pray" approach—more than actual automated direct sales. Look for publishers to reserve PMPs for more strategic clients, leading to a world where 

programmatic is incorporated into annual Holding Company rate cards, and we begin to turn the corner on programmatic guaranteed audience and spend deals with the help and participation of programmatic buyers.

Create uniqueness

: Beyond the overall move from disrespectful ad experiences, look for publishers to create unique, engaging ad experiences, leading to better results for marketers.  

Streamline Ops and Revenue:

 The tension between ops and sales is not a new phenomenon. (And one need only check out 

whathappensinadops.com

 to see how these relationships continue to play out as the market becomes seemingly more complex and more full of acronyms!) But processes, teams, and technology to support programmatic deals continue to lag, and publishers seem to be really looking to invest to solve the underlying issues: investing in the right teams and training, creating the right incentives structure, setting up the right tools and teams for analysis, tracking and optimization.
These investments will take some effort, collaboration, and process to implement, but will drive long term value along with the continually improving health of the market.
---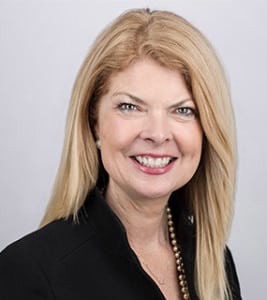 Kate Spellman, President, Informa Engage
Folio: Where will you focus your initiatives in 2018, based on your sense of the market?
Spellman: We will focus our attention in three main areas: 
UX—We are offering our clients more visual, interactive content options in 2018, including video. We've always put an emphasis on showcasing our content in a "beautiful wrapper," but this year we're emphasizing measurement and refinement of how our users engage, where they engage, and how they are consuming information on an individual basis. And we will map our content delivery to demand.
Data—Our clients want better data and we see this as critical to our future growth. We are focusing on quality vs. quantity by targeting decision makers in the right platform and at the right time of the buying journey. We're already very good at understanding our user's needs, but we will continue to refine our approach and help clients pinpoint where individual targets are in the buying cycle.
Reporting—Our clients need to prove ROI, so we want to be proactive to help them better track our efforts back to sales and growth. Our goal is to partner with our clients and be responsive to their needs to turn marketing up or down. We are also looking at how we can better integrate our dashboards.
Folio: What investments will be needed to support that focus?
Spellman: Database infrastructure, reporting capabilities, continuing to add new skills (such as data scientists, analysts, as well as product and sales enablement with a focus on productization and integrated programs), and technologies that engage users and help bring a single view of users into focus.
Folio: How will your strategy differ in 2018 from the last five years?
Spellman: Our data-first strategy, driven by measurement, is the foundation we have been optimizing and refining for several years. We are focused on the little data that tells the story about the individual's buying journey and supports marketers that are looking to target specific content to specific points in the buyer's journey. This refined approach requires a deep understanding of the individuals needs, mapped content, and responsive technologies.
---
John Palumbo, President and Publisher, Rhode Island Monthly
Folio: Where will you focus your initiatives in 2018, based on what you see in the market?
Palumbo: We are focused internally on breaking down silos that were prohibitive and less inefficient (i.e. only certain art directors had worked on advertorial or native content–now everyone does). We are focused on diversifying revenue streams on all platforms—no matter how small the amounts.
For example, our digital revenue is minuscule in the grand scheme of things, but it's the fastest growing solution for advertisers. Our social numbers are strong, so why not try to monetize them? It's the same with events. We have a huge initiative against forward planning, forecasting and setting attainable goals for sales revenue and EBITDA.
Folio: How will that impact your investments in the year ahead?
Palumbo: We have discovered that through the above mentioned initiatives and the use of technology, we could reduce a few redundant positions. There will need to be a real, proven (financial) need to justify adding FTE's. There are plenty of available subcontractor and freelance resources which we can continue to mine as the needs arise.
We are also not trying to overthink or over buy, doing things like leasing programs for storage on the cloud instead of using expensive servers, and also fully utilizing what we already have. For instance, we realized that sales was not using some enhancements to our phone system, and have begun training to correct that.
Folio: How will your strategy be different this year than in prior years?
Palumbo: "More is better" is gone. We made the decision to consolidate three different tourism oriented pubs: one, a contract that did not renew; one, a hotel hardcover book that was declining in revenue and increasing in cost; and a consumer vacation guide from the magazine. We need to stop being our own most formidable competitor, realize that the days of getting the three ads have passed, and be happy to earn the one.
---

Jim Elliott, President, James G. Elliott Co., Inc.
Investment planning must grow out of each individual publisher's specific situation, reflecting their goals, resources, history, skill sets, market environment, and much more, so there is no single best strategy. However, there are some general considerations that pertain to each of the major publishing sectors, as follows:
Consumer
That largely depends on where they have made past investments—and how successful those have been. Most publishers today actually have a fairly large menu to select from when it comes time to consider revenue strategies and related investments. But an honest appraisal of existing resources—those created from past investments – generally cuts the menu length pretty quickly. For example, if a publisher is making a living exclusively from advertising—print and digital—and then senses, for whatever reason, an opportunity in events, he or she obviously has to consider the resources needed to create a profitable event business. Likely, previous investments in advertising won't be of much help.
Business-to-Business
Anything that more directly connects the buyer—the publisher's audience—and the seller—the publisher's prospects. B-to-B publishers have always had a market that is heavily focused on "lead gen." B-to-B marketers never needed to embrace the "accountability" battle cry heard in the consumer space because so many of the B-to-B marketers sell direct and actually use advertising results to fuel their business. They need sales leads—and the more efficiently they get them, the better. If the investment isn't helping to improve the delivery of the audience to marketers in some way the publisher should probably save the money.
Association
Marketing—by far. Most associations have terrific assets they could bring to bear for their marketing partners, but few actually can deliver on the promise. The reason isn't necessarily that they can't package or deliver the assets; it's often that those same assets are used for multiple functions within the organization. If a publisher could help the organization achieve a better balance in use of assets—and more creative and productive uses of those same assets—everyone would benefit.
---
Bill Carter, President and CEO, ALM Media
Folio: Where will you focus your strategy in the year ahead?
Carter: We will continue to enhance our premium content for our audiences and build our large-scale, branded events. We will also intensify our focus on specific customer segments, ensuring we provide them with the information and tools needed to be successful professionally. General counsels continue to be a primary target, as evidenced by our recent acquisition of Global Leaders in Law. Other professional segments remain key targets as well.
Folio: What investments will be needed?
Carter: We will continue to invest in digital development, but minimal incremental investment is required. A key theme for ALM in 2018 is focus. The most notable item is a shift in investment from marketing services to content and tools.
---
Jeff Hennessy, Chairman and CEO, HMP
Folio: Where will you be focused in 2018?
Hennessy: In 2018, we will have completed our transition from a healthcare publishing company to a healthcare event and education company with a strong multichannel approach to delivering content, and are now poised for accelerated growth.
HMP now produces 17 annual, 50 regional, and 200+ local and satellite events each year. All of our events are supported through a year-round, integrated content presence in each therapeutic area. 
Folio: What investments will you be making to continue that growth?
Hennessy: We will continue our "events-first" strategy with the launch of several new offerings. Across our event portfolio, we continually work to develop innovative approaches that meet the changing needs of our attendees, exhibitors, and sponsors—our customers are challenging us to offer more targeted strategies and a deeper level of engagement with attendees and digital users. In order to accomplish this, we have invested in platforms that yield data focusing on user behavior and preferences. 
We are also positioned to grow globally with the expansion of key brands in select international markets where the demand for practical medical education is considerable.
Beyond events, our digital teams are executing aggressive new strategies to intensify our focus on delivering tailored content to specialty markets, and we are investing in new technologies that enable us to create a deeper engagement with our users, allowing us to offer more measurable, highly targeted, and highly innovative advertising campaigns to the clients we serve.
HMP's strategy will remain measured and focused: we deliver highly relevant and practical content to healthcare professionals around the world, and we do this through continually investing in strong, multichannel brands. 
---

Dave Pilcher, VP of Sales & Marketing, Freeport Press
The magazine industry has—up until recently—existed in one recognizable format. Magazines were traditionally those broad, general interest mainstream titles that everybody recognized—like Time, Good Housekeeping, People, etc. These have been the bread and butter of the magazine industry.
This year, we're seeing publishers offload many of these big titles. The biggest challenge for the magazine industry as a whole has been the decline in popularity of mass market.
Some are calling it chaos. We don't see it that way. In a word, it's "niche." We see a definite trend toward niche titles, with viable business models that take advantage of a more selective consumer base. People are now able to self-select like never before and are increasingly doing so with their digital devices.
The first reaction has been for publishers, who traditionally were all about the mass title, to look toward viable and profitable niches instead. I see the market continuing to move this way because this is a real change, based on changing consumer preferences. This swing started in earnest a few years ago, and we expect niche and independent magazines to continue to grow stronger.
We are seeing publishers creating successful niche models using the changes in tech and consumer behavior to disrupt their old way of thinking, instead of lamenting the fact that "digital killed the magazine industry." A second reaction—and it is an offshoot of the first—is for brands to leverage customer data into new revenue streams. Digital magazines certainly aren't the answer; their uptake has been dismal.
Research is showing us that young people (20-30-year-olds) are reading magazines at the highest rates they ever have. Usually, you'd think that would bode well for the mass market publishers. But there's a catch.
There's something counter-intuitive going on here. Cygnus Business Media CEO John French noted that while readership is growing in that age bracket, they are trending away from mass titles in favor of niche publications. He made a pretty bold prediction that in five years, most magazines will probably become special interest.
We already see it happening. Publishers realize the true power of a self-selected special interest audience, and they are figuring out how to leverage that in print. Niche is without a doubt where the print magazine industry is moving.
---
Gretchen Tibbits, COO, LittleThings
Folio: Where will you focus your initiatives in 2018?
Tibbits: Our focus will be a continuation of our key initiatives in 2017 (branded and sponsored content and long-form programming) as well as expansion in our distributed content strategy. 
In the past, monetization opportunities on platforms (e.g., Facebook) were limited or non-existent. We were an early participant in Facebook Instant Articles, which offers modest monetization opportunities, but only included a limited selection of our content.
The mid-roll program presents a much larger opportunity—and one on which we have already capitalized. In December, we rolled out full production of in-stream video content and received almost one-billion, monetizable views. We will expand our creation of this type of content, now with a three-minute minimum length, for 2018.
We will also continue our commitment to long-form programming, producing two-plus hours-per-day of episodic programming. We currently distribute this content on LittleThings.com, Facebook Live, and through OTT carriage. While OTT market penetration is growing, monetization opportunities are trailing. However, we will continue to serve our audience wherever she wants to consume our content and believe that non-linear/cable viewership will grow in the long-term, justifying our investment here.  
Our final major initiative is the continued expansion of our branded and sponsored content sales and creative production. While only launched in 2017, our branded sales and content teams have received numerous accolades for the work that they've done for our brand partners. We believe that pairing bespoke branded content with programmatic sales of banners and pre-roll is the ideal model for digital publishers. 
Folio: What investments will be needed?
Tibbits: Our key areas of investment will continue to be around people–especially great salespeople and creative talent.
Folio: How will your strategy differ in 2018 from prior years?
Tibbits: 2018 marks the fourth year of existence for LittleThings, therefore the company's approach to the market and our audience is very different from that of more established brands. We have always been video-first; over 80-percent of the content we publish has a video component. That focus will not change, and neither will our commitment to providing a "respite" through our positive, uplifting, and meaningful content.
---
Jim Curtis, President, Advertising, Strategy, and Operations, Remedy Health Media
Folio: Looking to 2018, where will you be focused, based on your sense of market trends?

Curtis: At Remedy, we are continuing to focus on creating the best emotionally inspiring personal health stories with an enhanced concentration on the action data from the viewers of each experience. We are also focused on providing the best UI and UX in health, and continue to optimize for beautiful design, faster page load times, and easier user interfaces.
Folio: What investments will be needed?
Curtis: Currently, we are in the process of redesigning our flagship site (HealthCentral.com) and our premier site (TheBody.com) with creative and UX agency Expand The Room. Our internal tech team also overhauled our CMS and moved our backend to [the cloud-based platform] Contentful.
Folio: How will your strategy be different in 2018?

Curtis: Our strategy has and always will be to have the most inspiring content for patients, caregivers and their friends and families, but we are now focused on the enhancing the tech and design to complement our leading content.
---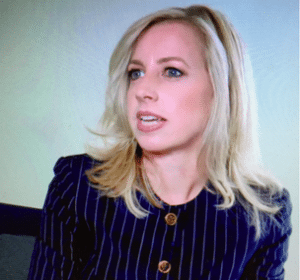 Allison Adams, Chief Subscription Officer, SourceMedia
Folio: Looking ahead to 2018, what are some specific goals you'd like to accomplish?
Adams: I want to grow subscriptions, make sure we're taking full advantage of the technology investments we're making, and make sure we have new intelligence products and offerings on the horizon.
Folio: What are some of your immediate priorities in your new role?
Adams: What I'm really looking at is audience-centric. What they'd like to see more of and what they'd like to see done differently. I'm also looking at our technology internally, as well as what we're investing in, to see what it is we can do to leverage new innovations in Artificial Intelligence, in machine learning, and to see how we can use behavior trends to predict content and purchasing themes for our business models.
Folio: So SourceMedia is committed to building out the tech stack in 2018?
Adams: Absolutely. The introduction of artificial intelligence and machine learning as well as behavioral trends is going to be critical to anyone who is running a subscription business going forward. It's predictive now—you're not shooting in the dark the way you were five or ten years ago.
I'm trying to also meet with as many vendors as possible who are in this space, especially in those three areas, to better understand what's on the cutting edge. I want to make sure that we are agile; that's really critical right now in this industry. And I want to make sure we're watching the buying and consumption trends of our particular audiences.
Read our full interview with Allison Adams here.
---