Publishers, Consumers Rush to the iPad

More than 300K devices sold; publishers hope consumers will purchase apps.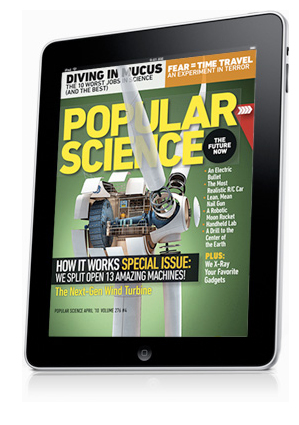 With little surprise, the Apple iPad bandwagon is growing exponentially. Late last week, hours before the product officially was released Saturday, media companies rushed to market with announcements proclaiming that their content would be available on the new tablet device. Among them were Bonnier's Popular Science, Rodale's Men's Health, Time Inc.'s Time, as well as titles from Hearst and Conde Nast. Some apps are paid (Men's Health for $4.99, and Time for $4.95) while others (WSJ, USA Today, etc.) are free.
Today, F+W Media joined the expanding media community on the iPad. F+W says it has signed an agreement to become an e-book provider to the Apple iBookstore, the iPad's retail application. So far, it has uploaded select titles from its top 50 best-selling e-books, and will add to it over the coming weeks. F+W, which publishes 35 magazines, on average produces 600 new books annually and has a backlist of approximately 3,500 books (it sold 10.2 million books last year).
"No matter how the landscape changes, we at F+W will remain media-agnostic and delivery-agnostic," CEO David Nussbaum said in a recent FOLIO: blog post. "Our evergreen content is equally suited to p-books and e-books. We will continue to offer our content however, wherever, our customers and communities demand."
Even digital magazine vendor Zinio released a statement over the weekend announcing the Zinio App in the App Store. The free app makes the titles in Zinio's digital newsstand available on the iPad, and allows users to navigate "within each magazine page between text, interactive graphics, animated illustrations, videos" and more.
The enthusiasm surrounding the iPad was ripe with consumers, too. Apple said today that as of midnight Saturday, it sold more than 300,000 iPads in the U.S., including deliveries of pre-orders and sales at retail stores. iPad users subsequently downloaded more than 250,000 e-books from its iBookstore during the first 24 hours.
It's obviously still too early to say whether the iPad will be the magazine/media savior it has been (over) hyped to be. As Jeff Jarvis recently pointed out via Twitter, consumers might be less inclined to pay $5 for a magazine's iPad app if they can access much of the same content for free online or via its free iPhone app which, in turn, is accessible on the iPad. And the question remains: Even if consumers buy up magazine apps in droves, will sales translate to meaningful revenues for publishers?
Meet the Author
---