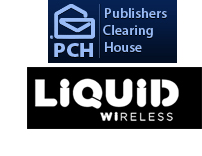 Publishers Clearing House, known for its big sweepstakes-driven direct marketing tactics, has acquired Liquid Wireless, a Portland, Maine-based mobile marketing company. Terms of the deal were not released, but it gives PCH an instant, turnkey mobile strategy, from campaign generation to activity tracking through post-conversion.
PCH has moved heavily into digital and social platforms, porting its sweepstakes and lottery models to sites such as PCHSearchandWin.com and PCHLotto.com. The company claims 3.5 million new online registrants per year, 8 million monthly uniques and a database of 14 million customers. Mobile is its next big move.
Liquid Wireless' turnkey service offerings were a major attraction for PCH, which will help drive further customer acquisition. In turn, PCH's resources, as well as its existing customer base, should significantly boost the reach for Liquid Wireless' client campaigns.
"High response rates to PCH banner ads and landing pages will drive increased traffic to our existing offers, especially in the smart phone and tablet markets," says Liquid Wireless president and founder Jason Cianchette in a statement. "We will also be able to execute on significantly more powerful media buys with the financial backing of PCH."
Additionally, Liquid Wireless focuses on analytics in relation to campaign performance and PCH plans to extend this as a service through its own campaigns.