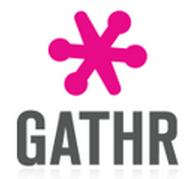 Publishers have partnered with AOL on a new bundled-subscription offering the company rolled out Monday.
The service, Gathr, packages subscriptions to a variety of products and services at a discount. Offerings—there are currently 24 separate options—range from Pandora to Redbox to Norton AntiVirus software, and include annual subscriptions to seven magazines like National Geographic, Maxim and Cosmo (Hearst is the biggest contributor right now with four titles offered). Bundles include four items and run $15 to $30 a month.
The magazine titles are heavily discounted, making it an attractive offer for consumers, but a marginally-profitable one for publishers initially.
A Maxim subscription, for example, is listed as a $5.99 value on Gathr, but starts at $19.99 directly through the publisher's website. Even with special offers, Maxim's average annualized subscription price in the first half of 2013 was $17.79, per the Alliance for Audited Media.
Each title in the Gathr storefront is marked down at least 50 percent from the price offered directly by the publisher.
For AOL, Gathr is an attempt to build out its subscription business that once thrived around bundled Internet access offers, but has fallen off lately. The segment still did drive $332 million in revenue in the first half of this year though.
"Some of the things we've done [with the subscription business] gave us the platform and core competencies we knew we always wanted to leverage for other growth," Bud Rosenthal, CEO of the AOL membership and paid services group, tells AllThingsD.
Rosenthal also notes to TechCrunch that AOL is paying wholesale prices for the services and pocketing the remainder as profit. Additionally, he says subscribers will need to create separate accounts with each provider to manage their subscriptions.