'We're Not in the Magazine Business Anymore'

A report from the Niche Magazine Conference.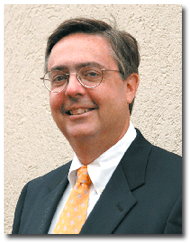 DENVER—It was appropriate that at a conference on niche magazine publishing the keynote presentation would be a series of observations and experiences from an entrepreneur who's been doing it for a couple of decades.
The entrepreneur was Ted Bahr, president and publisher of BZ Media, a Long Island, New York-based software-development industry publisher. The conference was the third annual Niche Magazine Conference, an event for small companies, held here.
Bahr offered his thoughts on startup funding and operations, the economic downturn (he called it the "Financial Panic of 2008"), competition and the future of the business.
"We're not in the magazine business anymore," Bahr said, noting that many of the attendee companies were small publications that are either print-only or have minimal online components.
"The good news is that the media business is still fun and exciting and you can make money, just not as much," Bahr said. "The Internet has lowered barriers to entry and commoditized online media, turned dollars into dimes."
Surviving and thriving companies will be smaller and more agile and be entrepreneurial in nature, Bahr said.
Beware 'Fad of the Year'
Even with a focus on entrepreneurship and e-businesses, Bahr said, beware the "fad of the year." He listed a series of online initiatives, such as virtual world, podcasts, Webinars, social media, e-newsletters, banner ads, video and more, and pointed out that some worked for BZ Media. And some did not. And then he rolled out Exhibit A of the 1999-era dot.com excess: The Cue Cat, which was supposed to link print content to online access. The Cue Cat went the way of the Sock Puppet.
The future that the magazine industry can't avoid, Bahr said, is "kids today." Young people expect to have the Internet everywhere. They think e-mail is for your grandparents and only want text messages. They hate voice mail. They don't view advertising as an intrusion—if they don't like it they ignore it. Trust for young people is in the community—they believe the user reviews on Amazon.com, for example, not the CD review in, say, Rolling Stone.
"Crowdsourcing," such as Wikipedia, is the new "editing," and journalism is expected to be more opinionated, and have more personality.
"You have to understand the technology to understand the threat and the opportunity," Bahr said. "You cannot delegate this—do it yourself."
Meet the Author
---