A Publisher's Perspective on Facebook's Revamped News Feed

New York Magazine's social media associate director weighs in on the changes.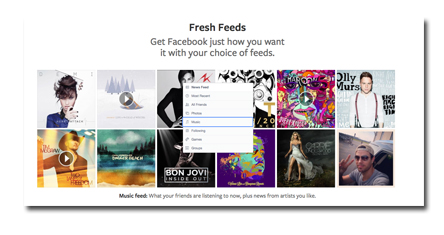 It's been more than six years since Facebook rolled out its News Feed feature, which has ever since enabled brands to get their content in front of the site's social users. Last week, the company announced it would be introducing a new design and functionality to the News Feed to include less clutter, more visuals and increased options for user preferences.
CEO Mark Zuckerberg described the new News Feed as a "personalized newspaper," which enables users to select multiple feeds to see only the content they want, when they want it (pictured above).
Magazine content publishers are increasingly reliant on referral traffic from the site that boasts more than a billion monthly active users (as of December 2012). To help get a sense of how this change might impact content brands, FOLIO: checked in with New York magazine, which claims more than 307,000 Facebook fans across three brand pages that includes The Cut, Vulture and, of course, New York.
Here, Adriana Nova (pictured below), associate director of social media for New York magazine and nymag.com, details how her team sees the changes and how it might impact their strategy going forward.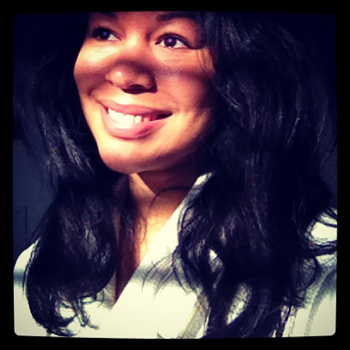 FOLIO: How does your social media team view the new Facebook changes?
Adriana Nova: We're excited. The ability to segment your interests via a unified structure and sensibility is similar to the experience we aim to deliver to readers via New York and nymag.com.
FOLIO: It's reported that there will be multiple feeds for different interests. Do you think this could potentially silence content brands?
Nova: Rather than silence them, this aspect of News Feed may actually throw content brands into stark relief, given how easily followers will be able to evaluate what you're doing versus your competitors. Hopefully, that spurs brands to examine the quality of their content more closely.
The personalized feeds will ostensibly serve as a comparison shopping tool for users, allowing them to more clearly see which brands seek a legitimate dialogue with their constituents, and which ones are only interested in a broadcast. Facebook has tried, for several years now, to get brands to aim for a higher standard in the editorial they produce on their pages, and curtail the push-oriented messaging that is all too common among companies with Pages. Maybe this is the catalyst that does it.
FOLIO: Will the changes impact your strategy? Why or why not?
Nova: Our strategy is to publish content that is authentic, stimulating and valuable to our readers. On Facebook, that translates to engaging fans the way the platform is intended to be used, and being mindful of not perpetuating behaviors that we, as personal Facebook users, would be put off by. As with any interface change, it calls for a review of our tactics to ensure they're optimized for the new format, but our underlying goal remains the same.
If you're looking to better understand how your brands can thrive in a converged media landscape, register now for FOLIO: and min's MediaMashup event on April 16.
Stay updated on the latest FOLIO: news, follow us on Facebook & Twitter!
Meet the Author
---