Publisher to Employee: Stop Blogging!

Reed Elsevier staffer 'quietly' asked to shut down RBI divestment blog.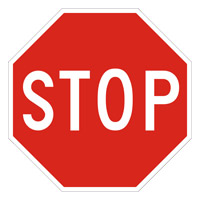 Little more than a month after FOLIO: first reported about Reed Elsevier's plans to divest Reed Business Information, we received a comment from someone who had started a related blog called DivestmentWatch.
The blog—run by a Web operations manager for Reed Elsevier's Totaljobs Group in London—monitored, discussed and linked to news stories about the divestment process. The site, the blogger wrote, had generated more than 5,000 unique visitors and averaged nearly 200 daily visits.
In a May 2 post, the blogger shared this interesting detail: "Rumour has it that RE and RBI board members have visited DivestmentWatch, and it has even come up during chats with the bankers (UBS) and the consultants (PWC) so it's nice to know that there are some people interested and hopefully listening."
This is interesting, now, because the site has been shut down. According to the blogger, management from Reed Elsevier and RBI "quietly asked" that he take down the site—and it appears he complied.
While I'm not clear on the circumstances surrounding Reed's request (an RBI spokesperson said she wasn't familiar with the site's shuttering and I haven't been able to track down the blogger) I find it strange (and a bit disappointing) that this blogger would buckle under the pressure. Doesn't he have the right to his opinion?
But, employment is a precious thing these days. Seeing as the now-former blogger is a current Reed employee I can understand shutting down DivestmentWatch if he was afraid of losing his job.
Meet the Author
---