Publisher Creates Web Site for Editors to Upload, Edit Video

Hanley Wood taps Vignette to manage growing video projects.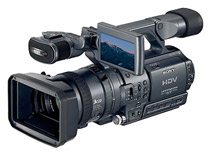 Last fall, b-to-b residential housing and commercial construction publishing giant Hanley Wood began developing Hanley Wood TV, a video initiative that would span the publisher's portfolio of Web sites. The trick to making it a success, the company said, is making video shooting/editing capabilities easily accessible and easy to use for its stable of print editors.
The solution, said CIO Jeff Craig, was in partnering with Web management and delivery firm Vignette to use its video services and rich media services products to manage and shift its video content online.
"To avoid having to teach everyone how to download video to their computer, use Final Cut to edit it, run it through code and post the video, we are working with Vignette to create a Web site that runs our editors through a series of simple steps on how to upload the video, do basic editing and tagging, pick a destination on a Hanley Wood site and post it," Craig told FOLIO:.
Hanley Wood, Craig said, bought several handheld cameras for its editors to take to events and shoot interviews, and hopes to make the Vignette platform available to them before the end of the year. "This is about putting tools in the hands of our editors, who are predominantly in print, which enable them to produce video content that can be used for the Web."
"Vignette Video integrates, via API, into third party enterprise and social frameworks," said Mark Brenner, Vignette's vice president of business development. The system "ingests" video that comes in—in any format, he said—transdcodes on-demand into mobile, Web, podcast, etc., manages video, has delivery functionality and advanced features for driving ads and traffic.
"We're working with Hanley Wood to turn what could have been a video cost center into a video profit center," Brenner said.
In addition to walking editors through the process of uploading, editing and posting videos, Vignette enables publishers to transcode videos with what they call "texture strips," which shows scenes of videos and allows users to skip forward with no buffering.
After launching its videos in earnest, the next phase for Hanley Wood could be to turn over the capabilities to users. "They could shoot and upload their videos for editor review," Craig said. "If it's that easy, then why not?"
Meet the Author
---