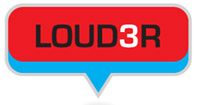 LOUD3R, a network of 25 Web sites that aggregate enthusiast online content, has launched with an ambitious plan to roll out at least 10 new sites a month until all 500 of the domains it owns are live.
"In some ways, these guys are inheriting the magazine advertising model online," a spokesman for the company told FOLIO:. "They are in an excellent position to serve high-CPM, targeted ads since the visitors to the sites are already interested in the topic at hand."
The network is based on an internally-built semantic publishing platform similar to that of Inform Technologies, which is used by publishers including Conde Nast, Washington Post, IDG and FOLIO:.
Each site is launched "with minimal cost and manpower," according to the company—editors assemble a source list of Web sites related to a topic, ranging from motorcycles (FAST3R) to wine (DECANT3R) to venture capital (FOUND3R) to soccer (STRIK3R), along with a glossary of terms that the engine "learns" and uses to seek out related online content online. The system also learns to weed out spam and fake or repeated Web sites and blogs.
LOUD3R's revenue strategy includes selling ads—through a network the company refused to disclose at this time—as well as data services. For example, LOUD3R could track all content related to a particular company and either sell it as a feed of data for the company to publish or as a white-label, standalone site.
The company currently operates with four full-time employees and three part-time editors.