July 12 will mark the first of a series of meetings designed to develop a code of conduct aimed at providing transparency in how companies providing applications and interactive services for mobile devices handle personal data.
In February 2012, President Obama's administration released a blueprint for consumer privacy protections with regards to online and digital media—the Consumer Privacy Bill of Rights. One of four key elements of the Consumer Privacy Bill of Rights includes a stakeholder-driven process to specify how these rights apply in particular business contexts, in addition to enforcement by the Federal Trade Commission.
The National Telecommunications & Information Administration (NTIA), a division of the U.S. Department of Commerce, will host about 200 individuals—among them privacy advocates, business representatives and technology groups—today for a meeting in Washington, D.C., with more telecommuting to discuss what standards and practices should be in place.  
Here, American Business Media's legislative lobbyist, Tom Carpetner, vice president, Wexler & Walker Public Policy Associates; and the Interactive Advertising Bureau's Mike Zaneis, SVP of public policy and general counsel, weigh in on what we can expect going forward from this preliminary discussion, which will start with mobile applications and data collection. Both groups will have represntatives at this first meeting.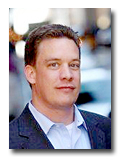 Mike Zaneis (IAB): There will be a very large, very diverse set of interests with about 200 people in the room and more folks on the phone. NTIA has hired a professional facilitator to make sure we have a transparent and open discussion. I expect there will be a lot of issues put on the table, but probably not a tremendous amount of progress in terms of consensus on particular issues with this very first meeting.
The likelihood of legislation in this space is very small at this point. If we're going to deliver greater transparency, choice and control for users then the best bet is to have strong industry self regulation. You can call it self-regulation, or what the administration calls it—enforceable codes of conduct. I think that's the best possibility to deliver results for users because we've already been able to do that in the online space for things like behavioral advertising and data collection.
This all depends on how reasonable people want to be and whether they want to be realistic. But the ability of industry to come together and take input from different groups and create new transparency and control tools for users is very high and we've demonstrated that. It will be up to the privacy advocates to demagogue and call for government regulations or whether they want to be realistic and work with industry to continue to advance self regulation in ways that benefit consumers.
This will be the first meeting of what is sure to be a long process at NTIA. There are areas of low hanging fruit that you can probably find agreement around—things like making sure everyone has a privacy policy and making sure mobile apps have privacy policies. If we're going to take on the very complex issues around all sorts of data collection and technological implications of how that works, the likelihood of consensus around this many parties decreases substantially. It's important for industry partners to participate and be represented at the table. We need the newspapers, magazines, broadcasters and digital publishers to come together.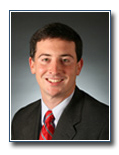 Tom Carpenter (ABM): American Business Media submitted comments to the multi-stakeholder process when they requested information a few months ago. Our focus through all of this has been to make sure there's a clear delineation. We prefer industry self-regulation and we stand behind the-opt out program that the Digital Advertising Alliance has done. We really think self-regulation is the way to make sure innovation is protected and that the industry knows how to keep up with technological innovations.
Self-regulation is the best way to make sure you're threading the needle between protecting privacy and making sure you're not harming commerce or revenue streams that—especially for b-to-b companies—come from this data collection and use business. We provided those comments and we made sure there was a clear delineation between business information and consumer information. This is around mobile apps and we are paying attention to this as we are with all of these multi-stakeholder meetings. In the business information community more and more business users are reading content on their apps either on their smartphone or tablet device.
The real question is will the multi-stakeholder process actually produce anything with teeth in it? Is the industry going to, seeing what a log-jam the legislative process has been on this issue, voluntary accept codified and FTC enforceable standards that don't go through the legislative process? There's a big question mark on that.
When the White House made this announcement, it was apart of the "We Can't Wait" initiative which is largely a campaign slogan for the Obama Administration, as any administration would be doing in an election year. I don't know if I would call this a total show but I think the Administration wants to show it cares about consumer privacy. It's taking an activist role and maybe blaming Congress a bit for not getting something done, so they're trying to make sure they do this and convene industry to make sure it's done fairly. Anybody in town that knows anything about how this process has unfolded is certainly paying attention and participating—any good, jaded Washingtonian also knows we're in an election year which will color pretty much anything that's done this year from this point forward.